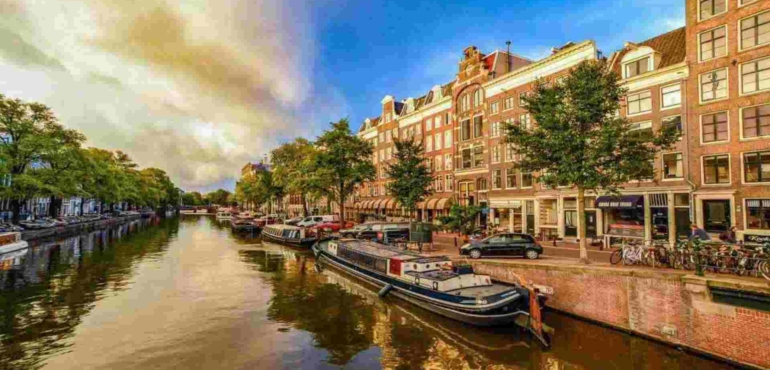 23 Crazy Things to Do In Amsterdam To Celebrate Yourself
Is Amsterdam on your list of places to visit? You can't afford to miss a walk through the streets of this country and offer your soul to an adventurous journey through parks, forests, channels, Amsterdam canal cruises, and boat tours.
Don't be so bored and limit yourself to merely visiting tourist attractions; instead, dive deeper and explore some of the best things Amsterdam offers, taking you to some unusual locations.
1. Start your day with Cycling and hire a bike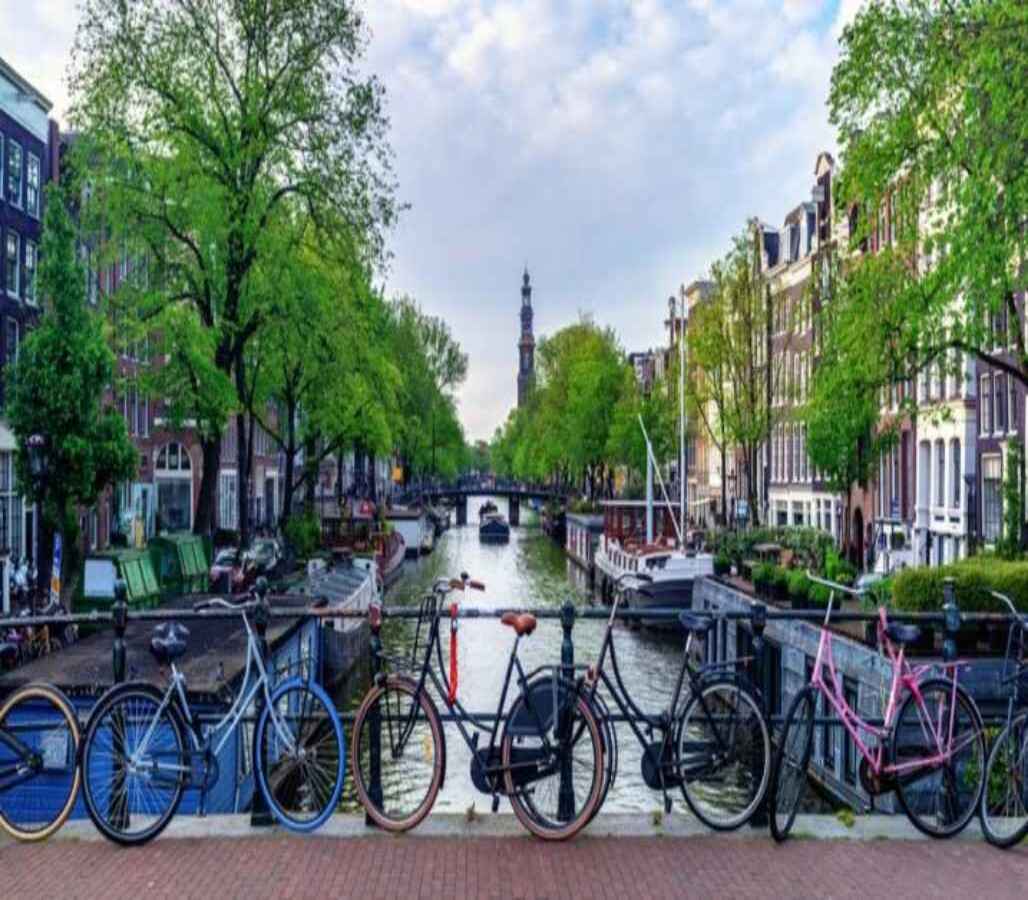 Amsterdam has been rated one of the most bike-friendly cities in the world. Take a delightful ride through the tulip fields and appreciate the scenery. From the streets, canals, museums, and tourist spots in Amsterdam, all on a bicycle.
Recharge your batteries among these streets, cycle lanes, and landscapes; hence, Amsterdam's cycling lifestyle. It will astound you to learn that Amsterdam has more bikes than humans. Cycling is the best thing to do, and your heart will not stop racing once you start going on rides.
The Golden Curve, Rijksmuseum corridor, Museum Square, Conservatorium Hotel, Vondelpark, Foodhallen, Prinsengracht, Westerpark, Zaanse Schans, Leidseplein, Sloterplas, and Waterloo Square are all great places to bike in Amsterdam.
In Amsterdam, the average cost of renting a bike is INR 380/- per bike (€ 5).
2. Europe's highest swing is in Amsterdam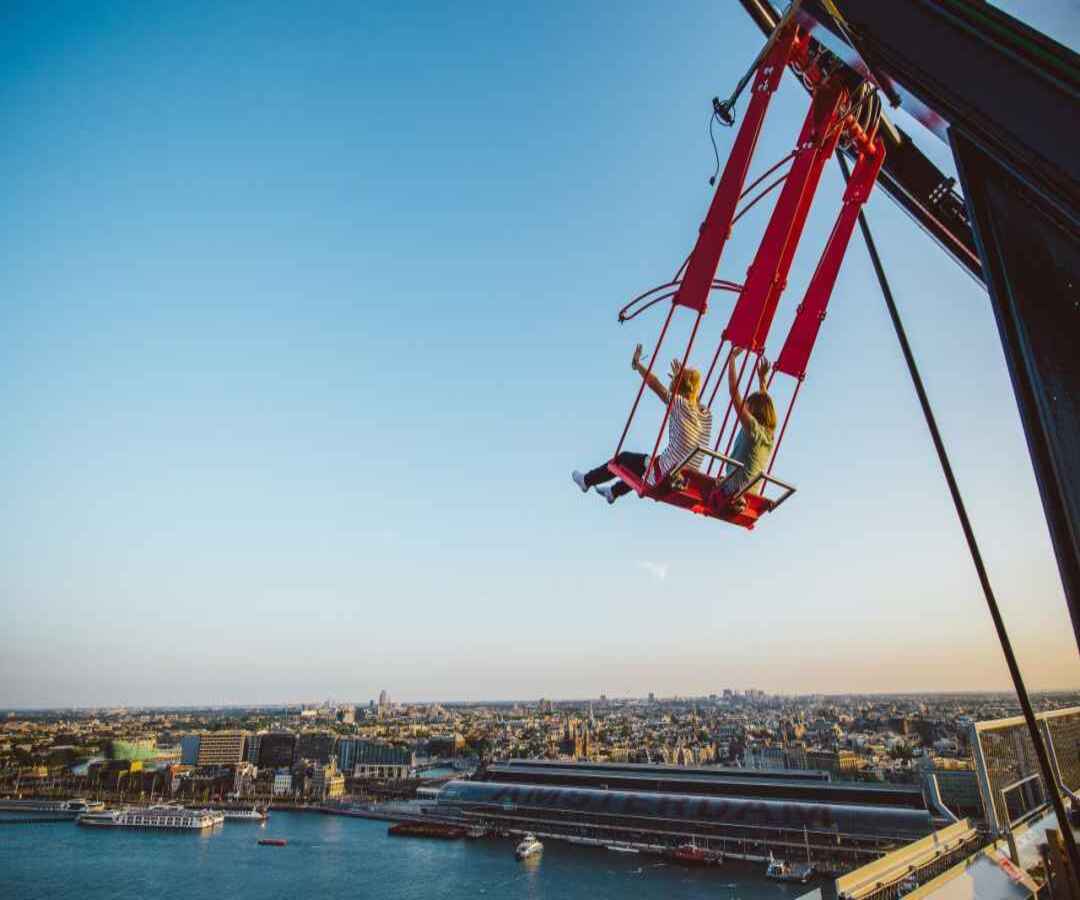 This is a must-try experience for the next level of adrenaline sensation, built for two on the A'DAM Toren's Lookout platform, where your toes will sway and flow at a total of 100 meters above the IJ. This swing is one of the top things to do in Amsterdam because it is incredibly safe and has a fail-proof venture. Aside from that, there are roller coaster adventure parks, particularly for youngsters.
**Ticket price for Over the Edge: INR 1,330/- per person (€ 12,50 for A'DAM LOOKOUT admission ticket & € 5 per swing)
3. Let your feet experience ice skating in Amsterdam's frozen canals in winter.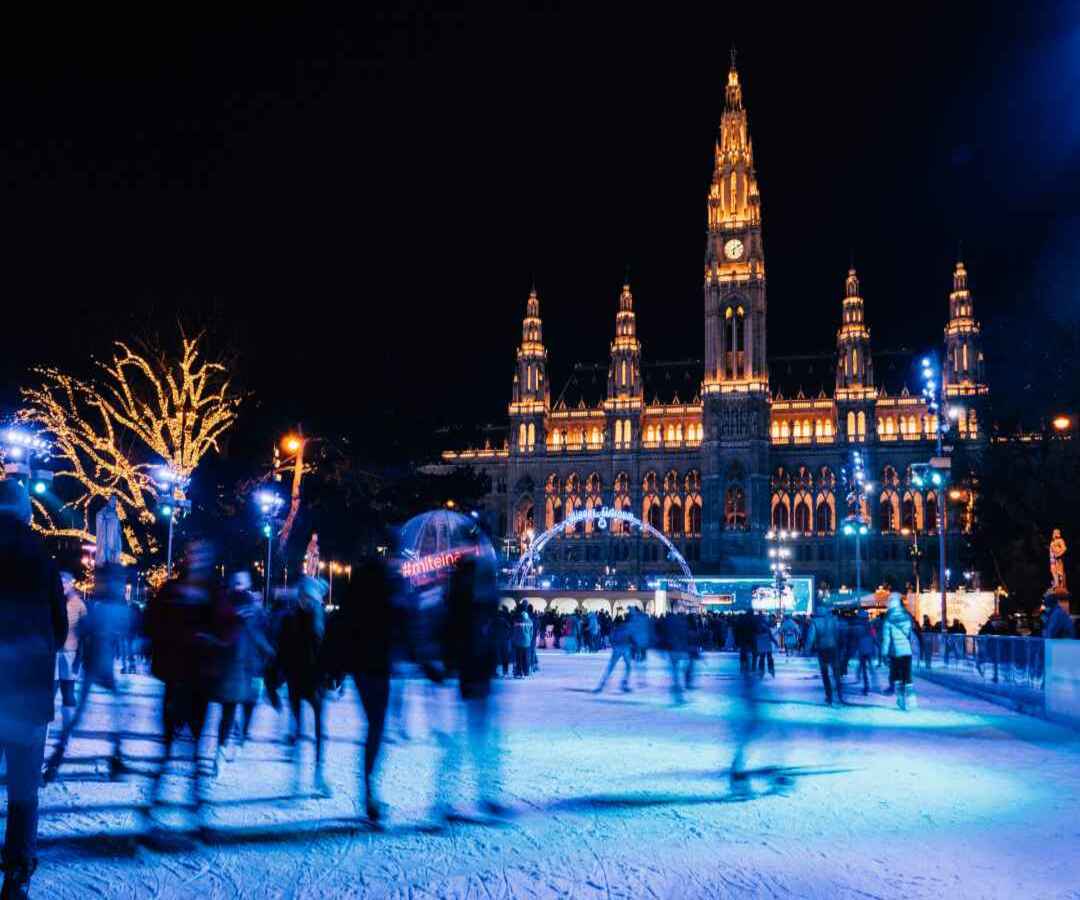 During the winter, the ice canal freezes, allowing visitors from all over the world to skate on the flat iced playground. There is no doubt that ice skating is popular in Amsterdam for a variety of reasons.
The first is the ice skating sound, which is sharp and nerve-wracking, adding to the excitement. One of the most enjoyable winter activities, especially when individuals prepare for a local skate tournament in December and January, with spectators watching and cheering you on.
4. Don't miss out on the famous Vondel Park in Amsterdam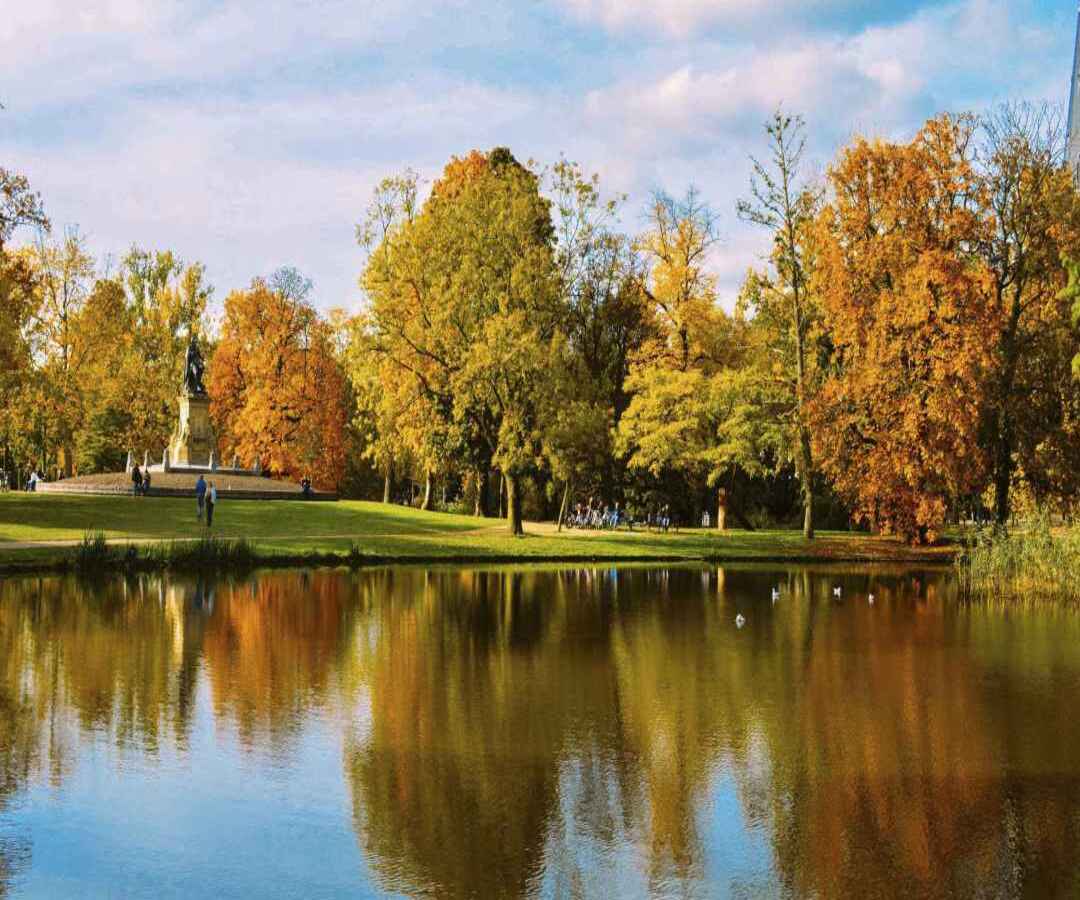 It is one of Amsterdam's most notable green park places, named for the legendary poet Joost van den Vondel (1587-1679), and is ideal for families, couples, children, and adults. Do not simply sit in the park! Engage in a variety of activities such as grilling, and picnicking with your family on sheets with food, salads, and fruits.
In addition, there are historical statues and Picasso sculptures throughout the park. As a result, during the summer, the park is packed with people of all ages, from children to adults, who are immersed in music, diverse activities, and dance.
5. Head out for Zip Lining in Fun Forest and paddleboarding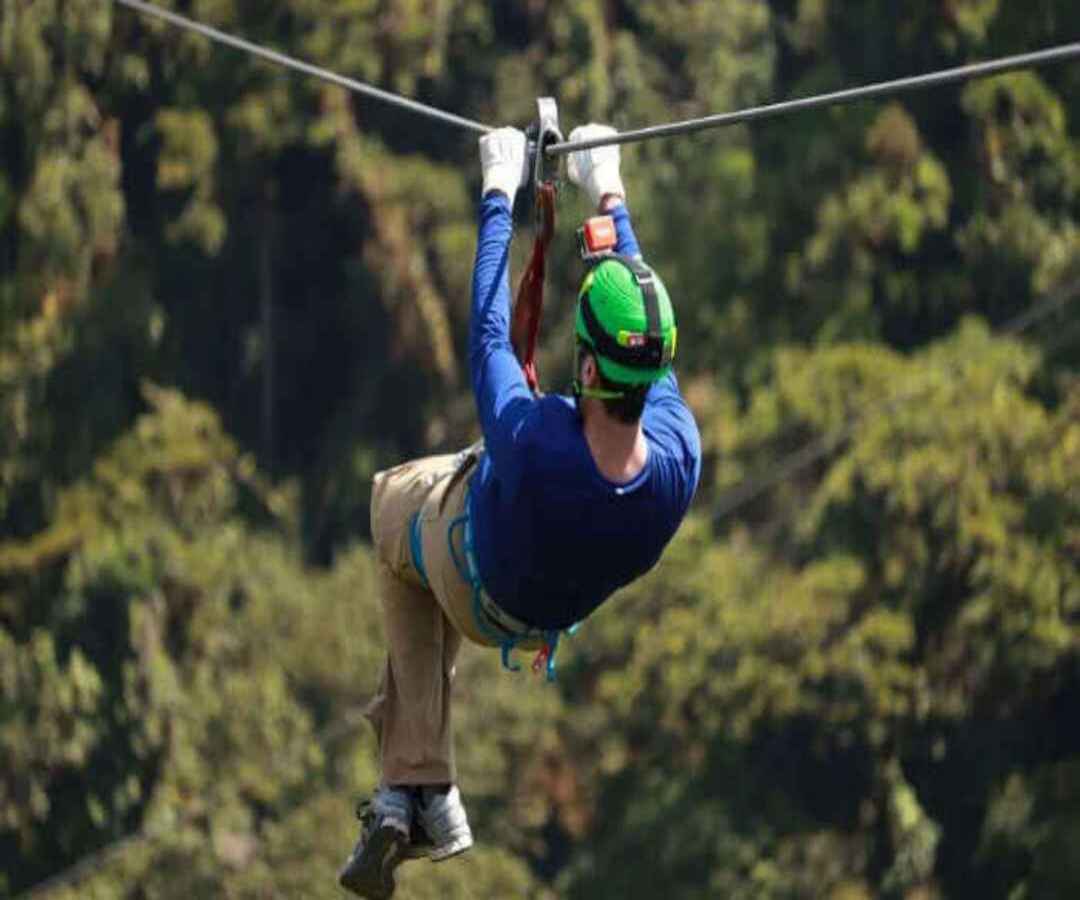 Do you enjoy spending time in nature? Then, go to Fu Forest, which is located at the end of Amsterdamse Bos and provides an adrenaline rush. The ideal location for adults, children, and families to engage in exciting sports such as running, jumping, and climbing trees, as well as tough rope courses and zip lining. Walk up to Fun Park and enjoy the natural splendor, which also offers paddle boarding on a neighboring lake.
**Address: Bosbaanweg 3, 1182 DA Amstelveen. The average admission fee for varied activities is INR 1,500/- (€ 20) per person.
Timetable: The Fun Forest is open to travelers from March to November at the times shown below.
Wednesday: 12 p.m. to 6 p.m.
Saturdays and holidays: 11 a.m. to 6 p.m.
Every day is a school holiday.
6. Explore the canals and waterways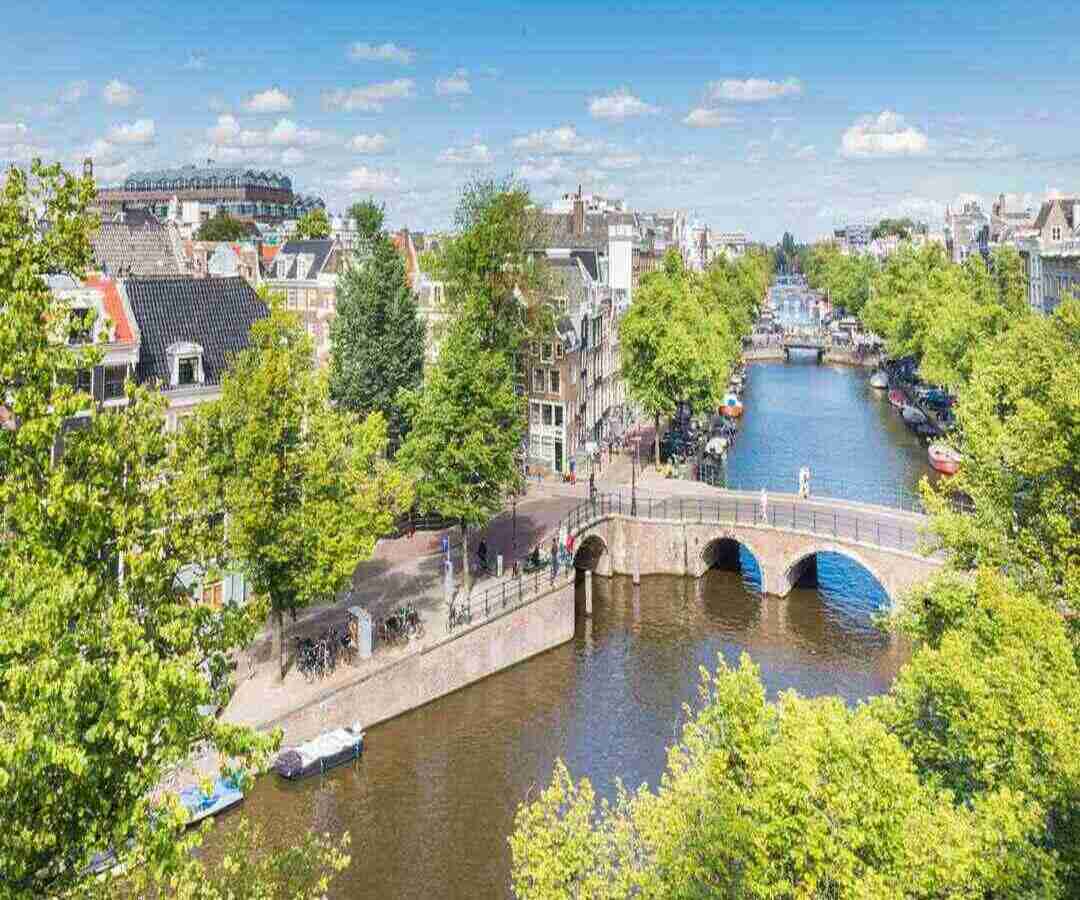 Don't you wish to enjoy a magnificent view of the Noord River while tucked between Rotterdam and Dordrecht in the village of Kinderdijk, which translates to 'Children's Dike' in Dutch? You will be astounded by the splendor that transports you to the 18th century, and this is also a UNESCO World Heritage Site.
There are 19 windmills here that date from 1722 to 1761, making this the greatest collection of these structures in the Netherlands. The greatest time to visit is between April and October, when you may see the most beautiful windmill spins all year.
7. Try out the Waterland canoe in Old Holland.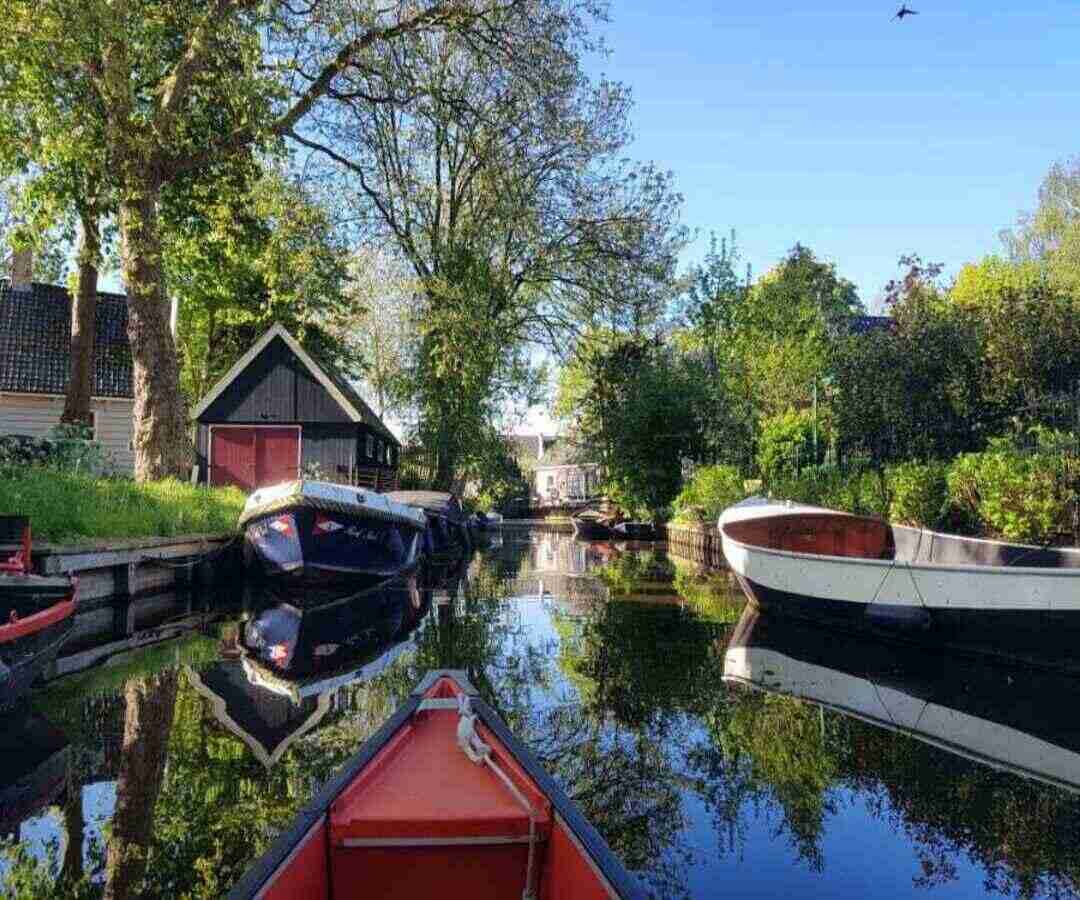 This is an excellent way to end your day while canoeing through stunning scenery. With a fantastic 5-hour canoe excursion, you may watch the sunset with your loved ones and family. Enjoy every moment spent as the guide drives you to the north, passing through time-warp villages, beautiful canals, and lush green pastures.
Treat yourself to the picturesque canals of the countryside, hear the birds chirping, glide past reedbeds and weatherboard villages telling you the traditional stories of that particular region, and smell the aroma of wildflowers along the way. That is enough to say that Amsterdam is one of Europe's 30 most beautiful cities.
8. Go berserk with beer tasting at Heineken Brewery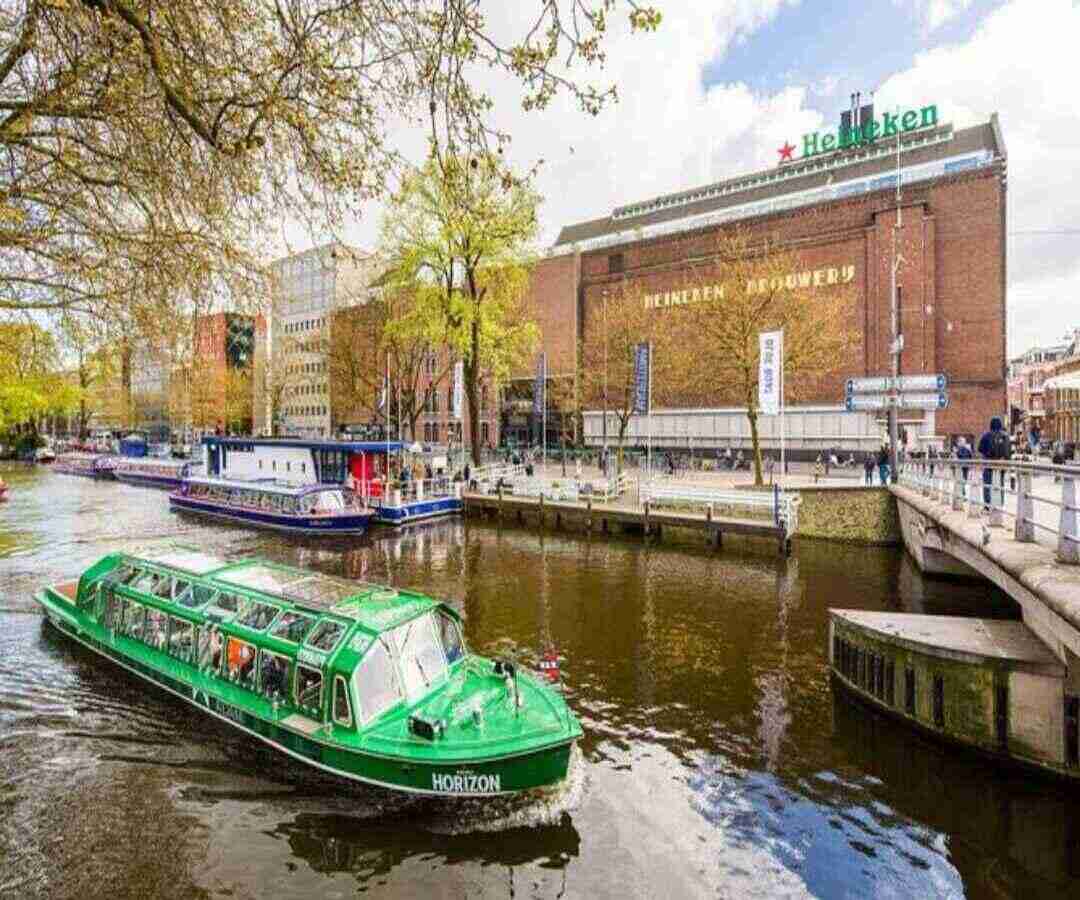 You'd go insane touring the Heineken Brewery and the types of beer involved, learning about the Heineken family, and witnessing the actual brewing process used to manufacture the drink. There are other appealing elements, such as the 't-Brouwerij IJ,' an award-winning artisan microbrewery with a sizable outdoor drinking deck and 30-minute guided tasting tours.
Despite the fact that there are numerous organic standards and seasonal ales in pubs and nightclubs around the city, people are prepared to spend a lot of money on this particular beer because its toothsome, dainty, and fresh, unique taste sets it apart from others. Nothing tastes better than these delectable made beers, especially Heineken.
The Heineken Brewery and beer-tasting sessions are the top things to do in Amsterdam for beer aficionados. In Amsterdam, there are numerous museums to visit to acquire a sense of history. See one of the oldest artworks and art collections maintained during World War II and the Industrial Revolution.
9. Pay a visit to Rijksmuseum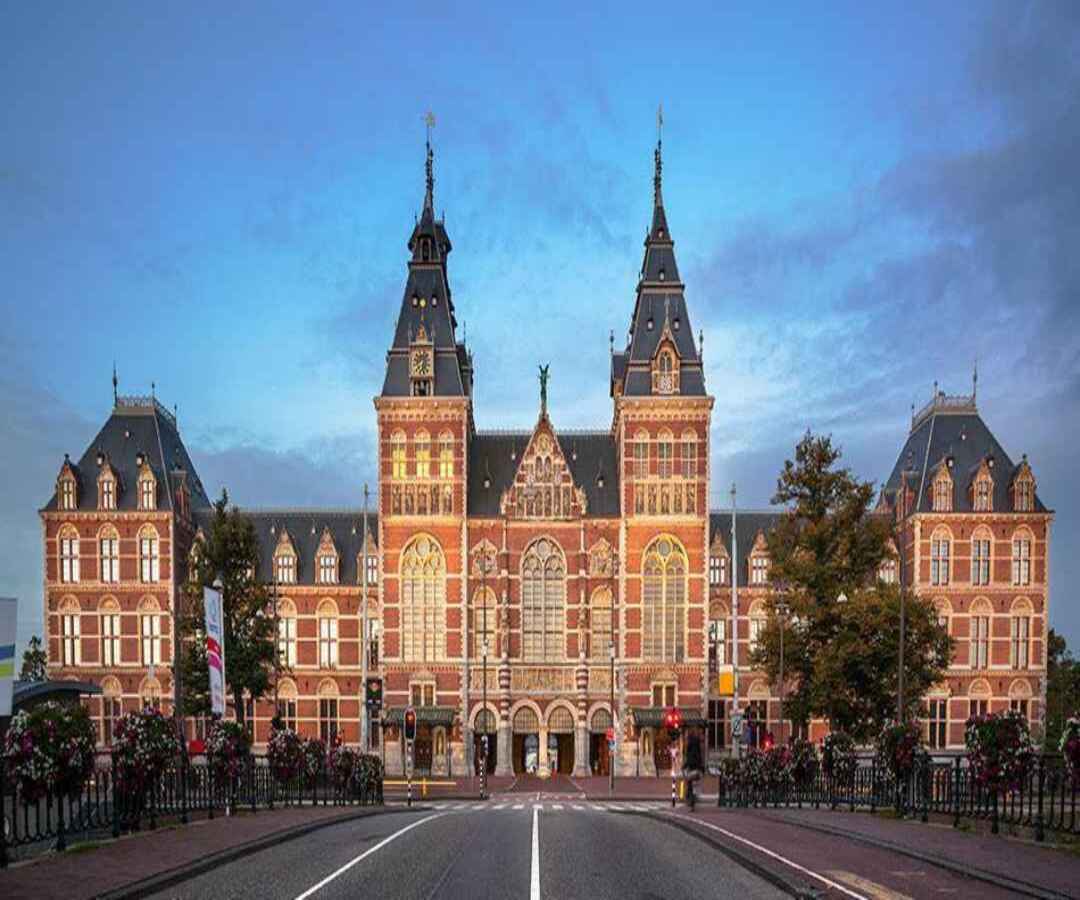 The country's most extensive art collection, dating back to the 15th century, is on display. Another art museum on your bucket list should be the Van Gogh Museum in Amsterdam, which is dedicated to the works of Vincent Van Gogh and his contemporaries. If nightclubs and pubs aren't your thing, check out these museums; they'll brighten your day!
10. Enjoy the Windmill at Kinderjidk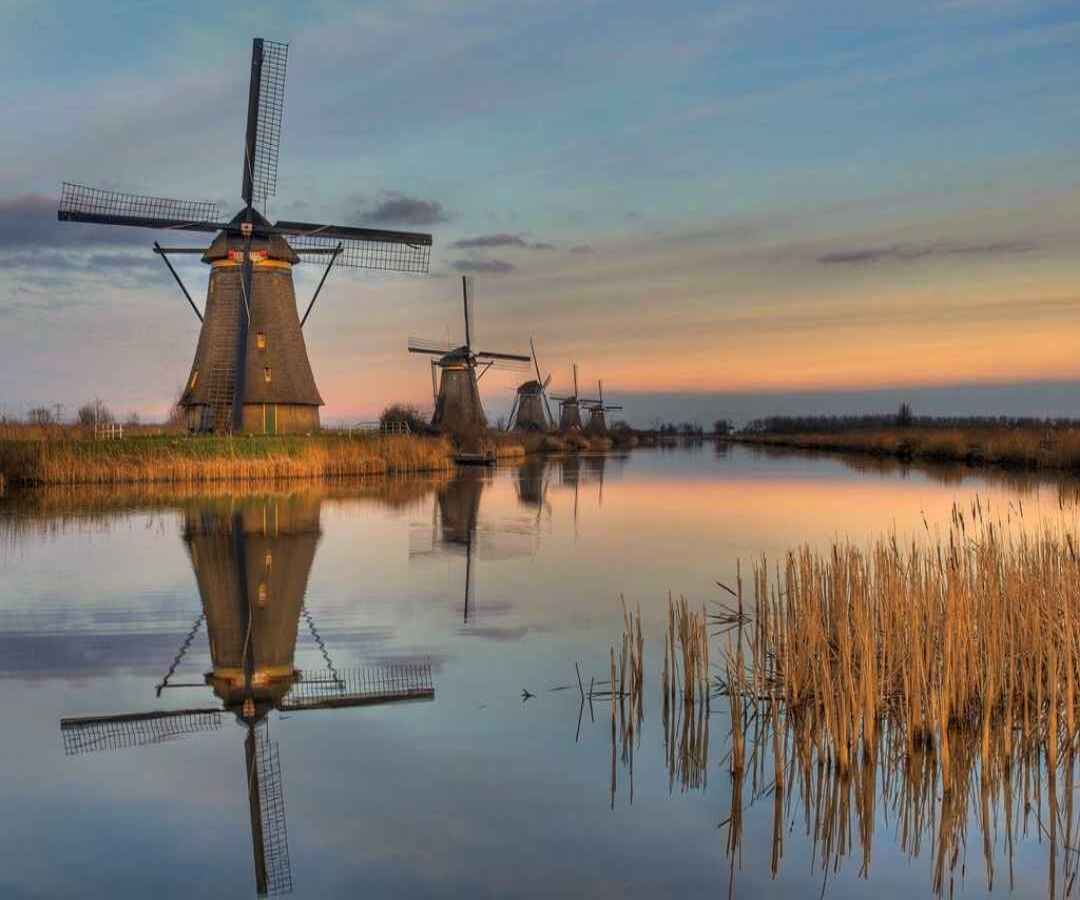 Don't you want to appreciate a scenic view of River Noord and nestled between Rotterdam and Dordrecht in the village of Kinderdijk, which means 'Children's Dike' in Dutch? You will be wowed after witnessing such beauty that will transport you back to the 18th Century, and this is also a UNESCO World Heritage Site.
There are 19 windmills here from 1722 to 1761 (17th century), and this is the greatest group of these structures anywhere in the Netherlands. The best time to visit is between April and October, when you can witness the most breathtaking windmill spins throughout the year.
11. Experience bungee jumping at the Faralda Crane Hotel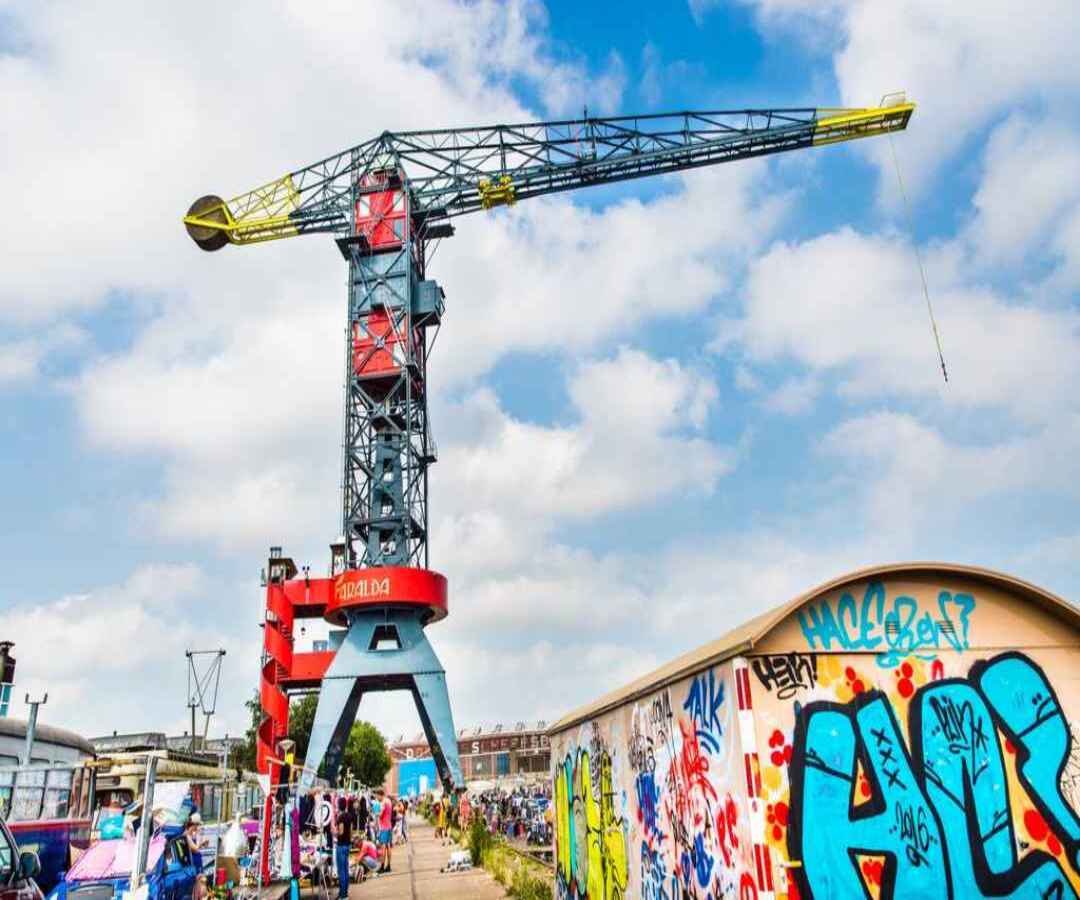 Not meant for the faint-hearted, experience the rush of blood from head to toe while experiencing a thrilling and pulsating bungee jump from the stunning high crane of the Faralda Crane Hotel. One doesn't have to be concerned about the safety issues preventing massive injuries and trauma to the spine. Once you go, you will have a panoramic view from 50 meters over the IJ for about 30 minutes! 1,23, bang, off you go!
**Ticket prices for Over the Top (per person): Jump: INR 6,674/- (€ 87.5) **
**Jump + shirt: INR 8,000/- (€ 105) **
**Jump + video: INR 9,535/- (€ 125) **
**Jump + blouse + video: INR 10,450/- (€ 137.5) **
Try out the Waterland canoe in Old Holland.
12. Pay a visit to the Anne Frank House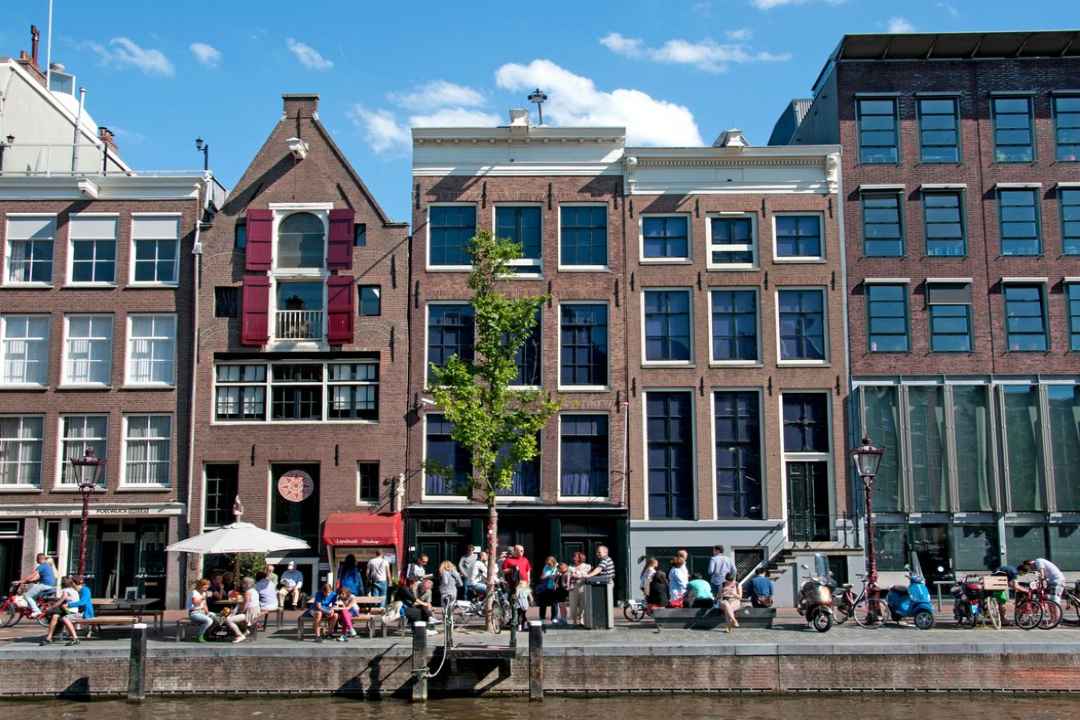 Who hasn't heard of this well-known public figure? Of course, we have all read the book "Diary of Anne Frank" since we were children, and a museum has been created in her honor. It's an exciting event, especially for kids. The museum is divided into the original house, including the canal side section that housed her father's office and was assisted by family workers.
The interior decors, as well as the styles, have been retained. Get the old vibe that transports you back to World War II and the life of Anne Frank. There are numerous films, images, and papers to view that help to depict the concealing and later expulsion and banishment.
If you're in Amsterdam, don't miss this emotional and personal look at this well-known story.
13. Some of the best things to do in Amsterdam if you are a party animal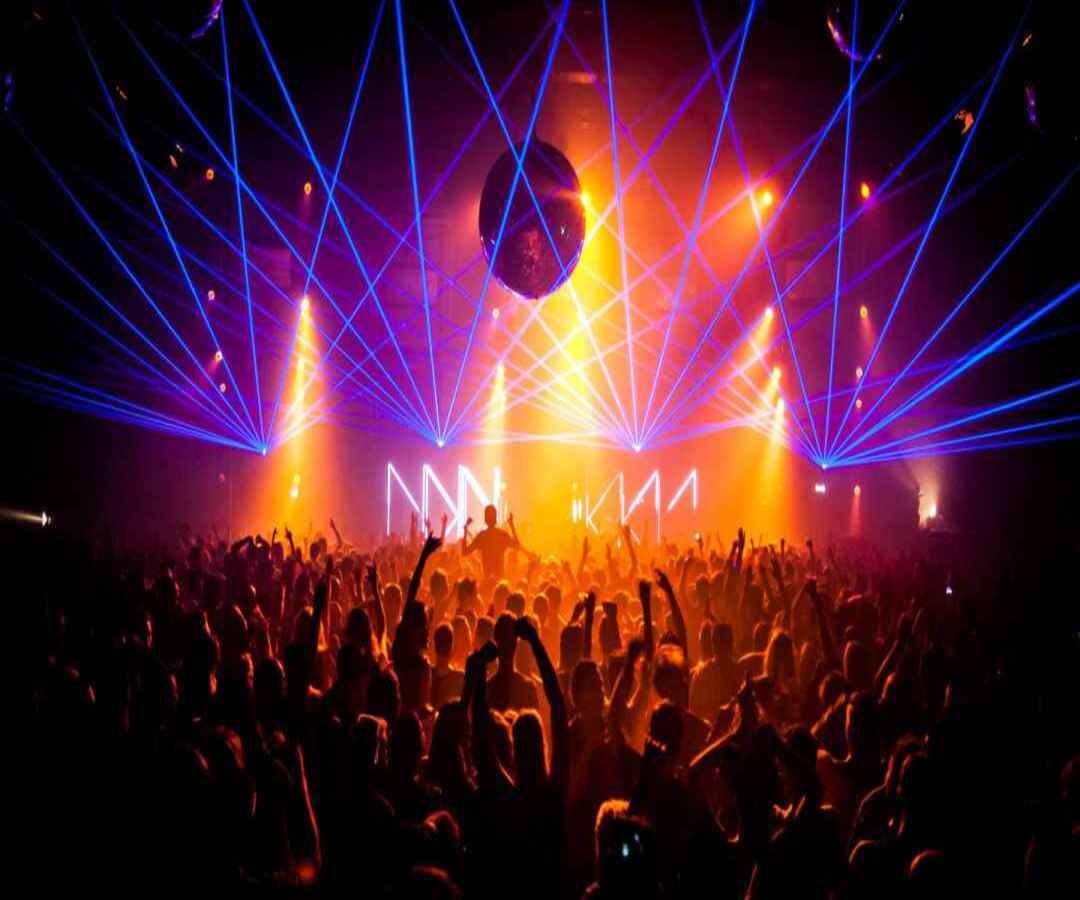 Image Credit: Google
Dance to the beats of funky music and top-tier DJs. Experience this in venues like Museum n8 and meet diverse types of travelers from all around the world at late-night museum events every November.
Sounds appealing, doesn't it? This has been one of the most enjoyable things to do at night in Amsterdam, as these events allow you to dance until morning and participate in arts and crafts. Allow your spirit to fly free.
14. Sing your heart out at the End Karaoke Bar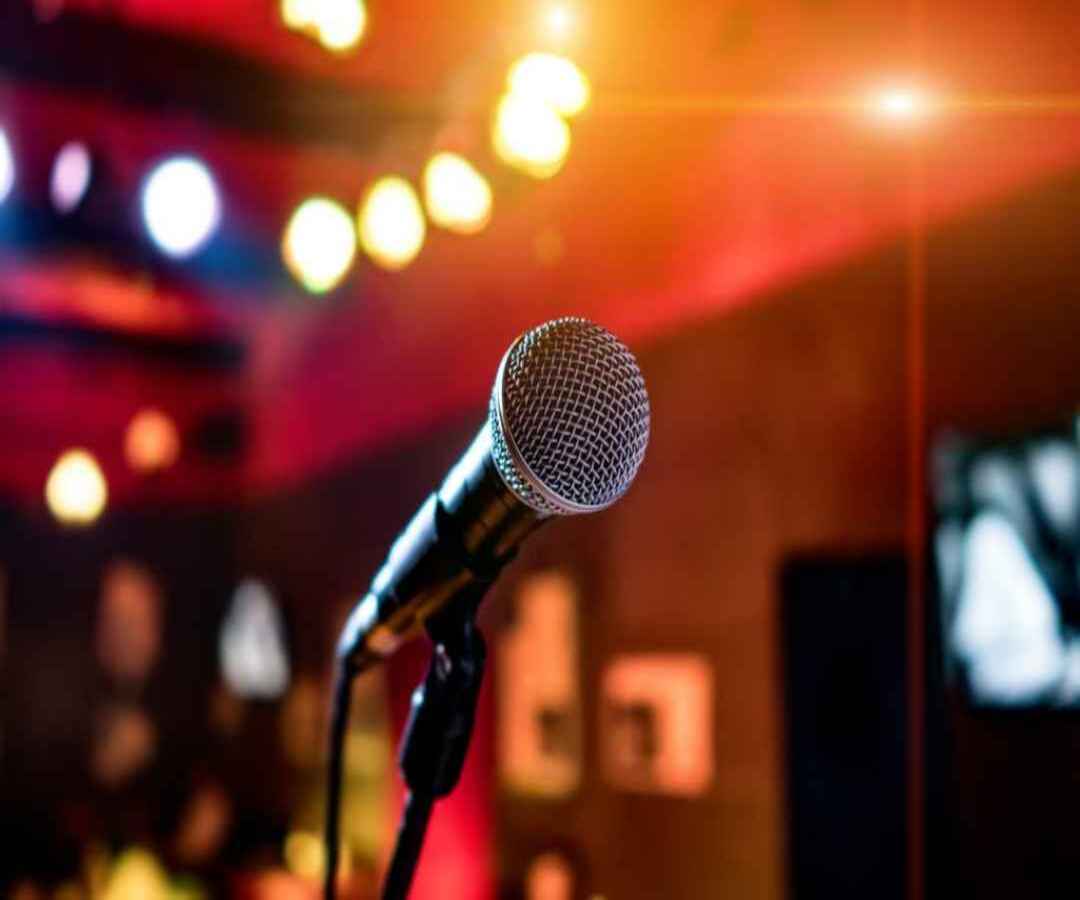 Have the best night of your life by singing loudly at the End Karaoke Bar. Attend numerous Karaoke sessions in Amsterdam because it is one of the top ten things to do in this amazing city. The best part is that no one will notice your grouchy and harsh tone; you're on your own.
Along the way, make new acquaintances and sing a song by your favorite band or artist.
Other Amsterdam karaoke clubs include Casablanca, Ginger Burger Steak & Karaoke Bar, Café Lange Leo, Karaokebar 24K, Feestcafé Knalle Bij Rich, and others.
15. Attend a concert at the Concertgebouw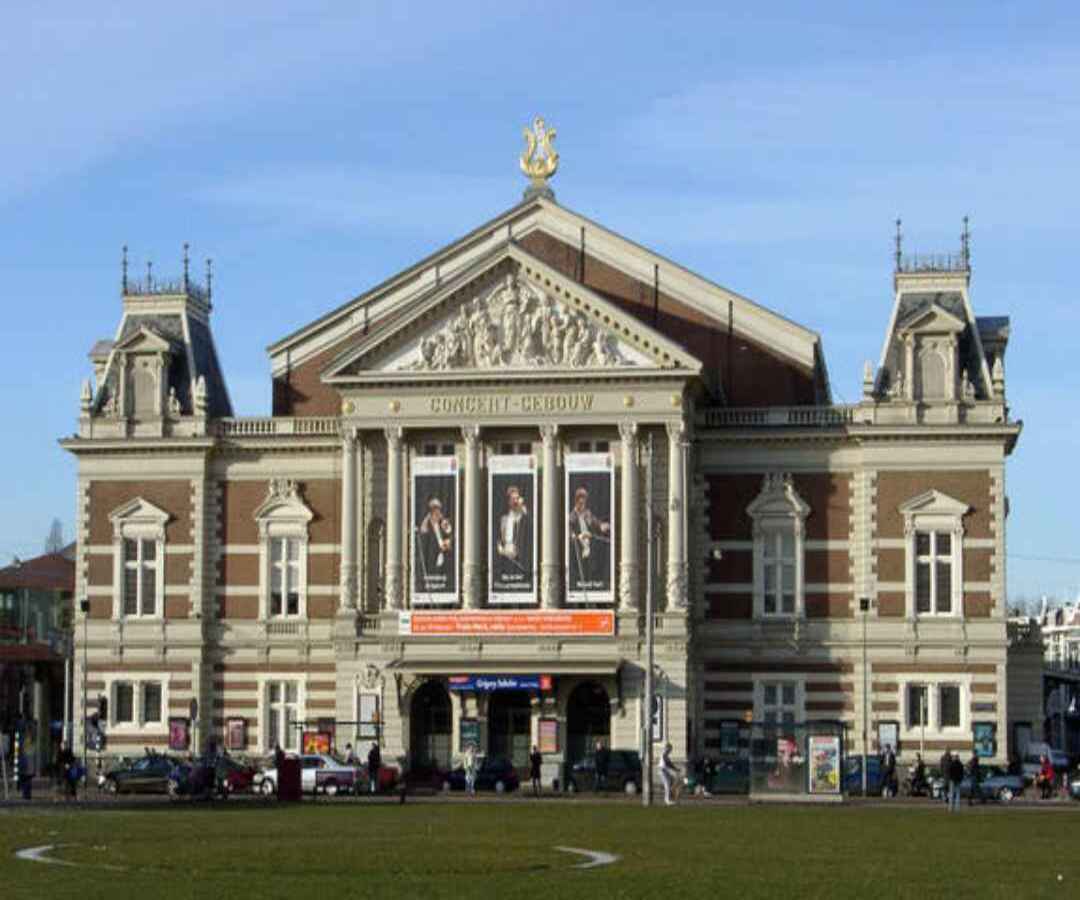 The Concertgebouw in Amsterdam is quite similar to the Paris Opera House. The only difference is that the latter is more engaging and fun, and you would not want to miss such an amazing musical performance on a night like this.
See some of the world's greatest acoustic musicians, from huge concerts to free lunchtime events.
Tip: The Robeco Summer Nights going on through August is a must for all music lovers.
16. Don't miss out on the clubbing and bar hopping in Amsterdam.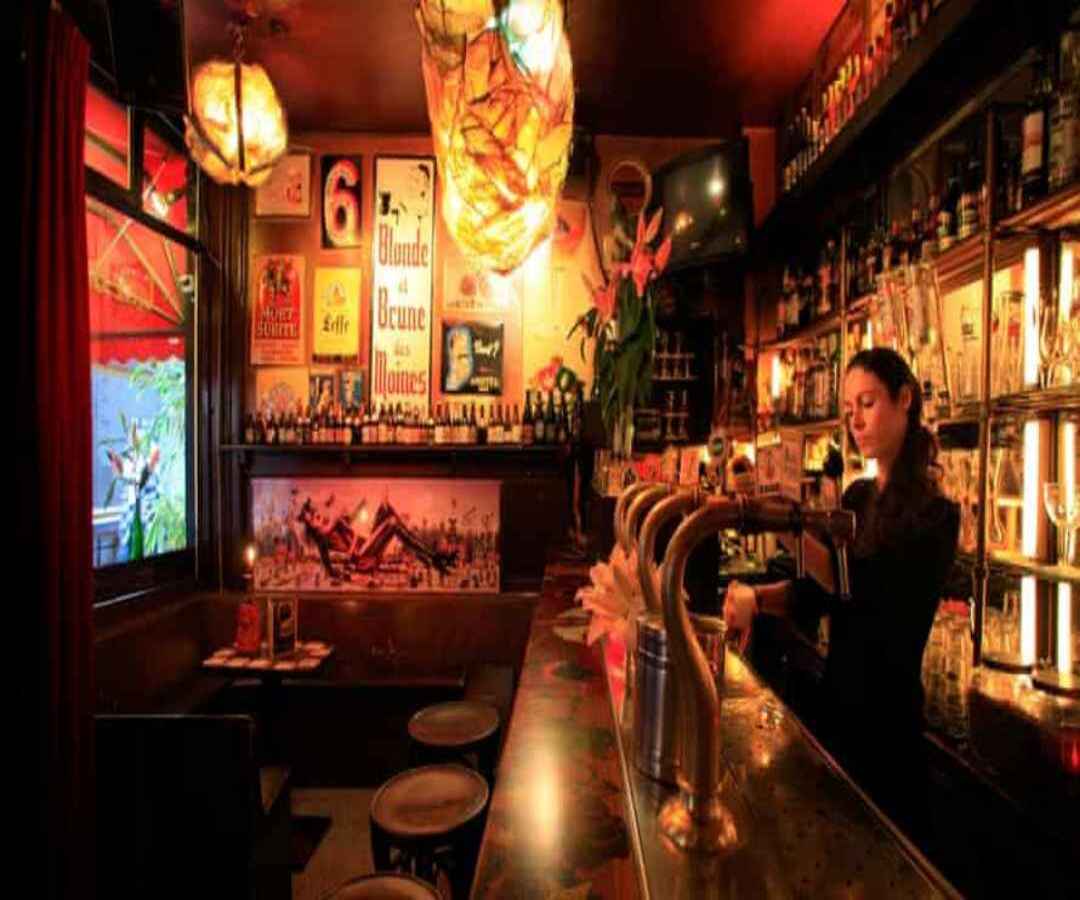 With the craziest cocktail bar, live music venues, hectic nightclubs, and engaging Pub crawl culture, Amsterdam is considered one of the best destinations in Europe to see nightlife. Meet new people, have fun with your friends, and add new party venues, dance festivals, and club nights to your bucket list.
If you want to experience Amsterdam's lavish nightlife, take the Pub Crawl, which is the most popular of the explored and secret routes. Grab a few beers, meet new people, and take a stroll through the Red-Light District.
The best clubs in Amsterdam are Club NYX, Club Church, AIR Amsterdam, Panama, and Chicago Social Club. The best pubs in Amsterdam are O'Reilly's, Molly Malone's Irish Pub, St. James's Gate Irish Pub, Irish Pub Slainte, Mulligans Irish Music Bar, and Beer Temple.
17. Get the artistic vibe in Florescent Art.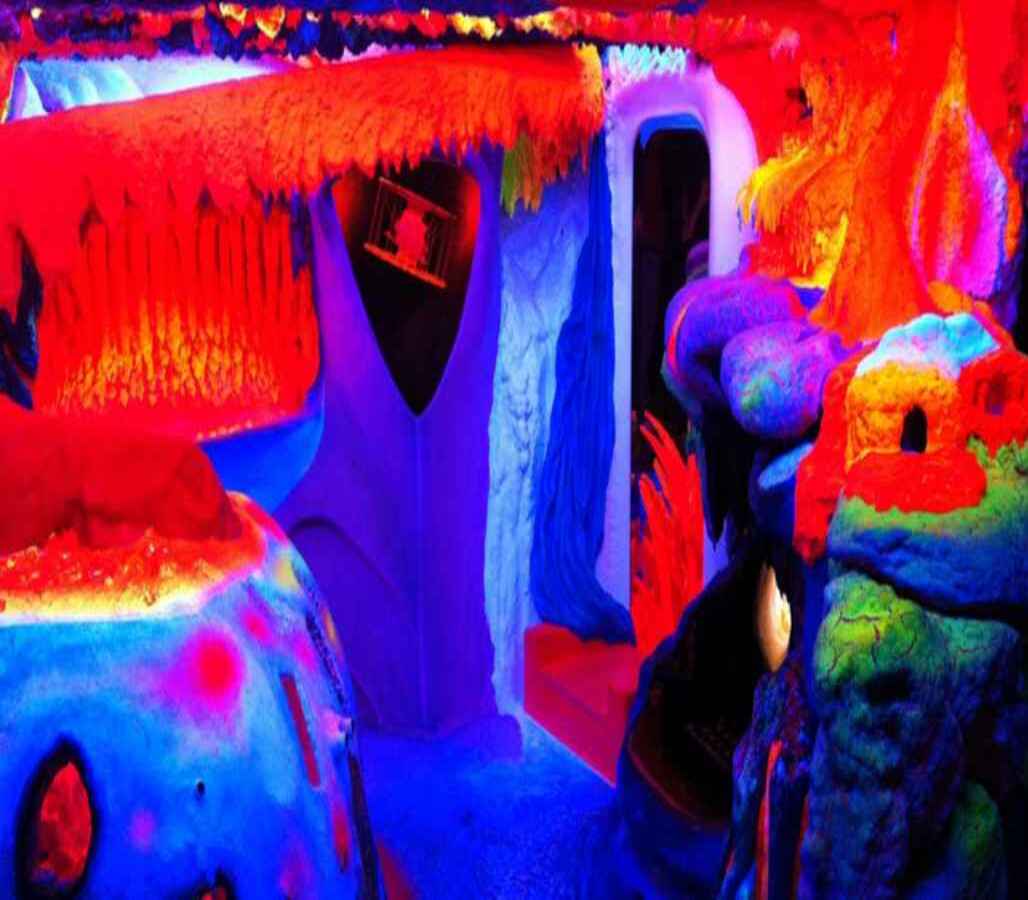 Amsterdam is home to a number of innovative and unusual museums. One of these is the Electric Ladyland Museum on Tweede Leliedwarsstraat, which glows everywhere. Instead of going to parties and disco clubs, you may visit these funky museums and get high by witnessing the world of illuminating art.
The florescent geology ad is one of the key topics; not all museums allow photography! So, what are you holding out for? Get out there and visit the museum.
The address is Tweede Leliedwarsstraat 5, 1015 TB Amsterdam.
Hours: 2 p.m. – 6 p.m. (closed Sunday, Monday, and Tuesday) Admission: INR 380/- per person (€ 5) & free for children under the age of 12
It's time for the foodies. Eat the best food in Amsterdam, from streets to cuisines and everything in between.
18. Try out the herring at the food truck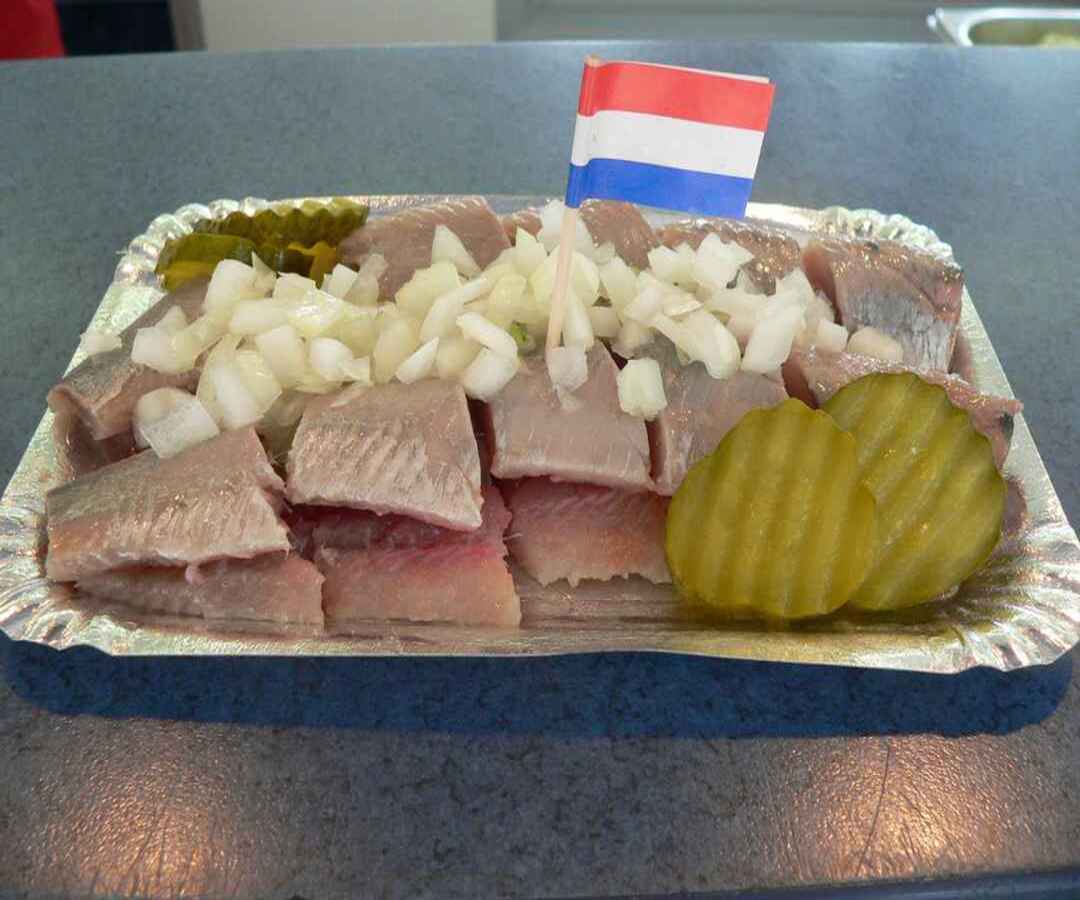 What exactly is herring? It is, after all, one of the Dutch national meals. Herring can be found everywhere throughout Amsterdam, from food trucks to dinners, restaurants, bars, and street venues, making it one of the most spectacular menus.
From May through July, the dish is caught in the North and East Seas around Denmark and is salty. It can be served in various forms, including sandwiches, burgers, fillets, cakes, and pancakes. Hold the tail and dip it into your mouth if you want to do something weird in Amsterdam. Allow the slimy fish to sink into your stomach.
Herring Stall Jonk, Restaurant Greetje, Rob Wigboldus Fishmonger, Vishuisje Herengracht, Frens Haringhandel, Stubbe's Haring (food truck), and Vis van Henry (food truck) are the best restaurants in Amsterdam for herring.
19. Eat Vleminckx's famous fries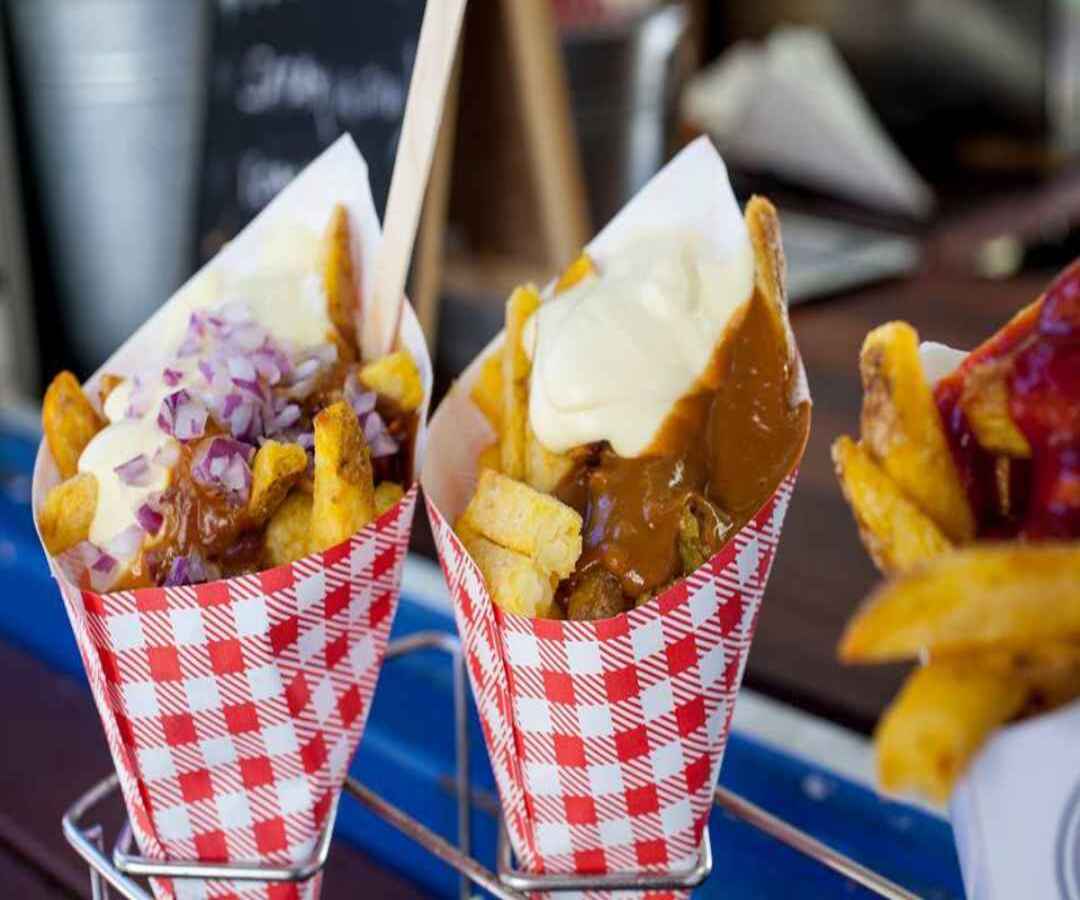 Grab some crunchy fries with mustard, mayo, or tartare sauce! Don't be discouraged if the line is essential-considered long; the wait is well worth it. While waiting in line, make sure to sample the various dips available, as the crowd for this excellent delicacy grows larger and larger, and the hungry crowds will not give you time at the counter.
Hours: 11 a.m. to 7 p.m. Tuesday through Saturday, 12 p.m. to 7 p.m. Monday and Sunday
Fries cost an average of INR 315 (fries + sauce).
20. Savour varieties of cheese at Reypenaer tasting room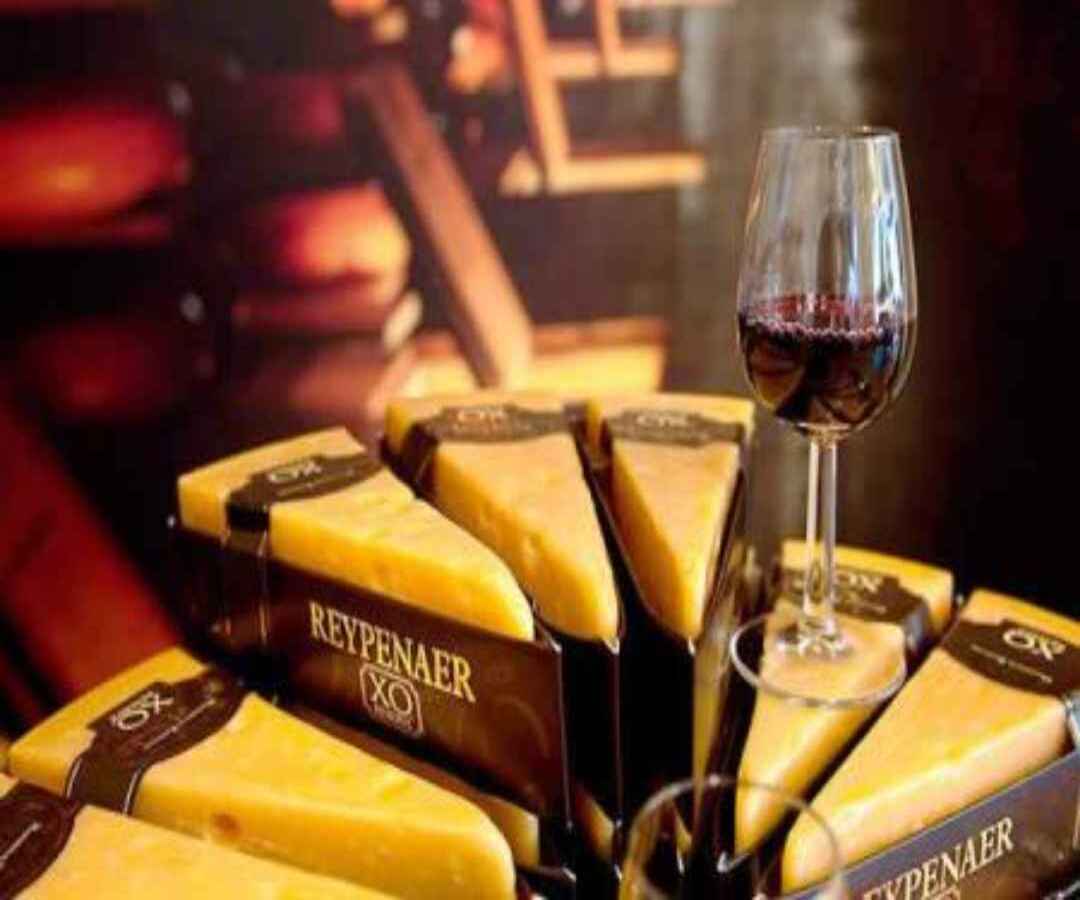 Discover the Reypenaer tasting room's hidden gem. Featuring a selection of cheese from the fourth century, decorated with a historical aesthetic. These cheeses are wrapped with various cheeses and served on a tray.
Doesn't it sound appealing? Feel the soft substance melting in your mouth as you taste the Wingard cheese.
Additional Information: Reypenaer Proeflokaal, Singel 182, Amsterdam Timings for Cheese Tasting Tours: Tuesday to Saturday: 10 AM – 6 PM
Sunday: 11 a.m. to 6 p.m. Monday: 12 p.m. to 6 p.m. Average cost of a cheese tasting tour: INR 1,258/- per person EUR 16.50 (additional for 'Whiskey Special' trips) **
21. Get yourself onboard on the Lighthouse Island culinary cruise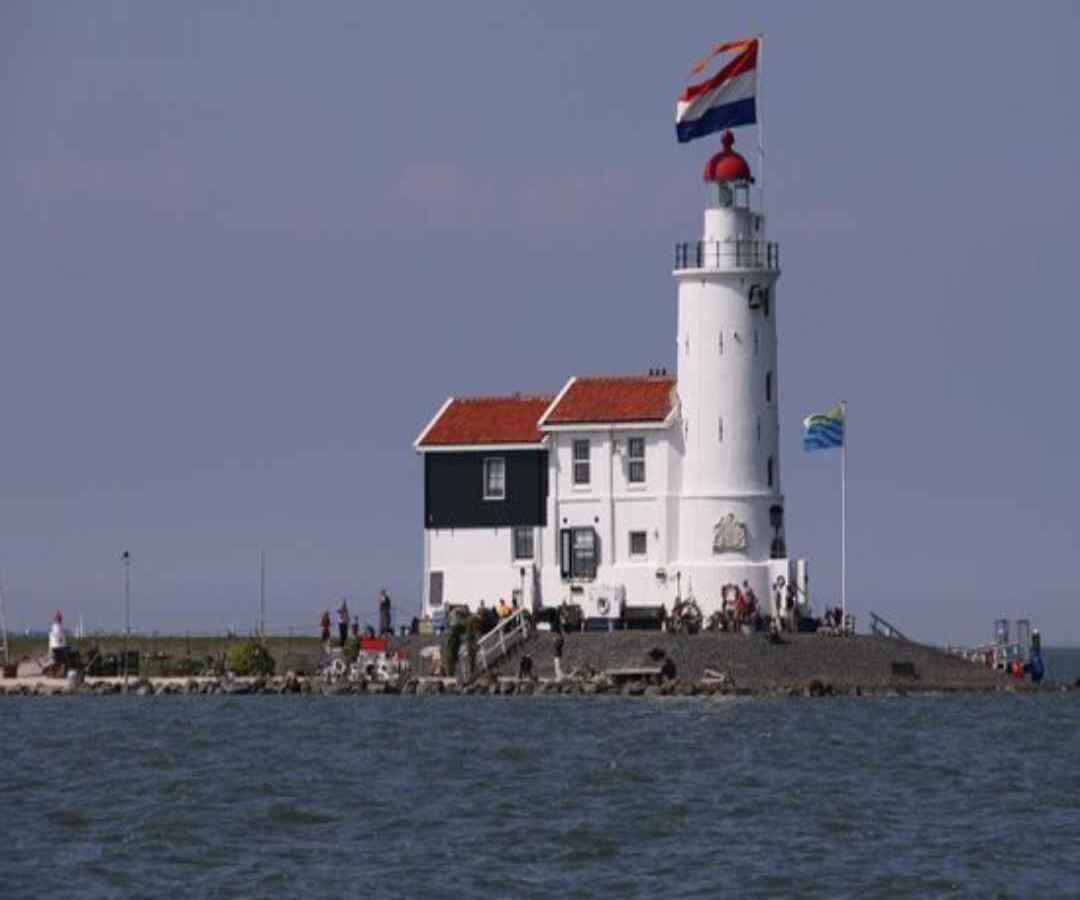 Book the Lighthouse Island gastronomic cruise tickets—adorned with the leaping-sheep-spotted, war-era-bunker-dotted islet showing off two undulating hills just beyond IJburg—for visitors and tourists worldwide who desire a luxury experience. It serves four to five delicious meals every day and even offers all-night meals for guests. Pamper your partner in romantic candlelight, sail through the charming countryside, or join a luxury cruise, which is available all year. Experience the exquisite service and eating experience.
Tip: Make your reservations two months in advance on the website to save yourself a place on the cruise!
22. Discover Amsterdam's astounding museums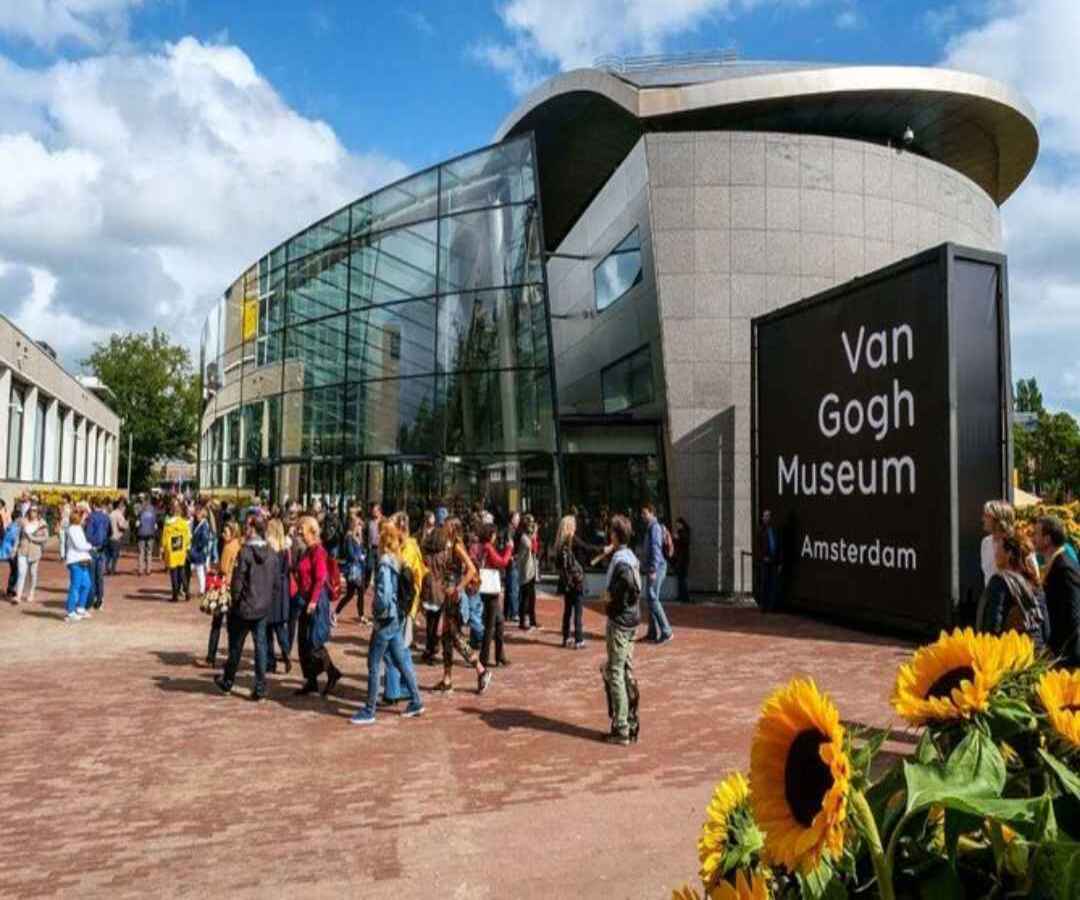 In Amsterdam, there are numerous museums to visit to acquire a sense of history. See one of the oldest artworks and art collections maintained during World War II and the Industrial Revolution. Visit the Rijksmuseum, which houses the country's most extensive art collection dating back to the 15th century.
Another art museum on your bucket list should be the Van Gogh Museum in Amsterdam, which is dedicated to the works of Vincent Van Gogh and his contemporaries. If nightclubs and pubs aren't your thing, check out these museums; they'll brighten your day!
23. Pay a visit to the famous flower market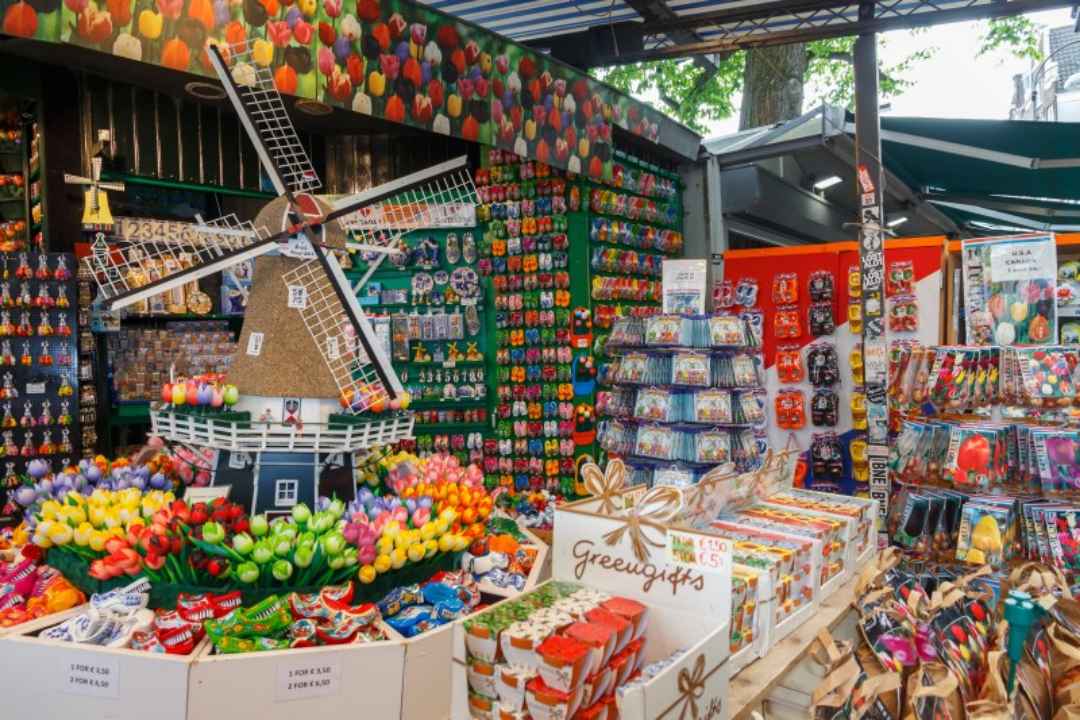 One of the finest parts of Amsterdam is when the tulips, windmills, and cheese begin to bloom. The vibrant fields make everyone go crazy, making it a wonderland for photographers and environment enthusiasts. Bloemenmarkt is a flower market in Amsterdam that is one of the few floating flower markets and an iconic symbol of Dutch culture.
Take a 20-minute bike ride to the Tulip fields, where the blooms are in full bloom, and you will be blown away. If you're wondering what the ideal time to visit is, it's definitely March! Treat your eyes and soul to a visual feast.
Having identified the greatest things to do in Amsterdam, this city stands apart from the rest of Europe. You wouldn't want to miss out on amazing adventures, beautiful parties, and art museums, would you? Pack your luggage and get ready to experience the time of your life in Amsterdam!!