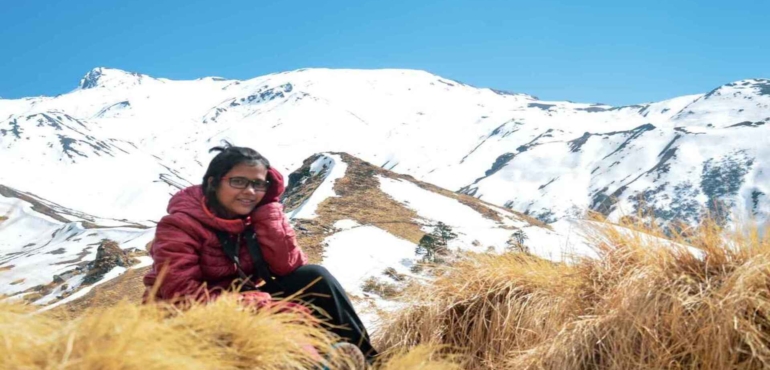 Kuari Pass: Relishing My First Snow Trek In Uttarakhand
While studying at Delhi University, I came across lovely photos of Kuari Pass while going through a friend's Instagram page. Stunned and speechless, I instantly messaged my pals about it.
Kuari Pass was the first challenging to moderate trip I wanted to tackle before venturing into the realm of hiking. I had done a few treks before Kuari Pass, including Chopta, Dayara Bugyal, and Triund.
I wasn't sure if going on a walk to Kuari Pass was a wise idea. There was this persistent idea in the back of my mind.
"Will I be able to finish it? It's not a good idea! What if I die? What if I make it? "What if I blow the golden opportunity and later regret it?"
A great buddy told me about High Altitude Mountain Sickness and snow blindness. Her comments made me gag. Nonetheless, it didn't worry me too much.
When I started the Kuari Pass climb, I discovered many secret trails in Uttarakhand. It piqued my interest even more. As a result, I googled and compiled a list of all the unknown trails.
Here is a short Itinerary of Kuari Pass that I prepared before starting my journey
Delhi- Haridwar
Haridwar- Joshimath
Joshimath- Dhak Village
Dhak Village- Chitrakantha
Chitrakantha- Tali Top
Tali Top- Kuari Pass Via Khullara
Khullar to Joshimath Via Auli
Joshimath- Haridwar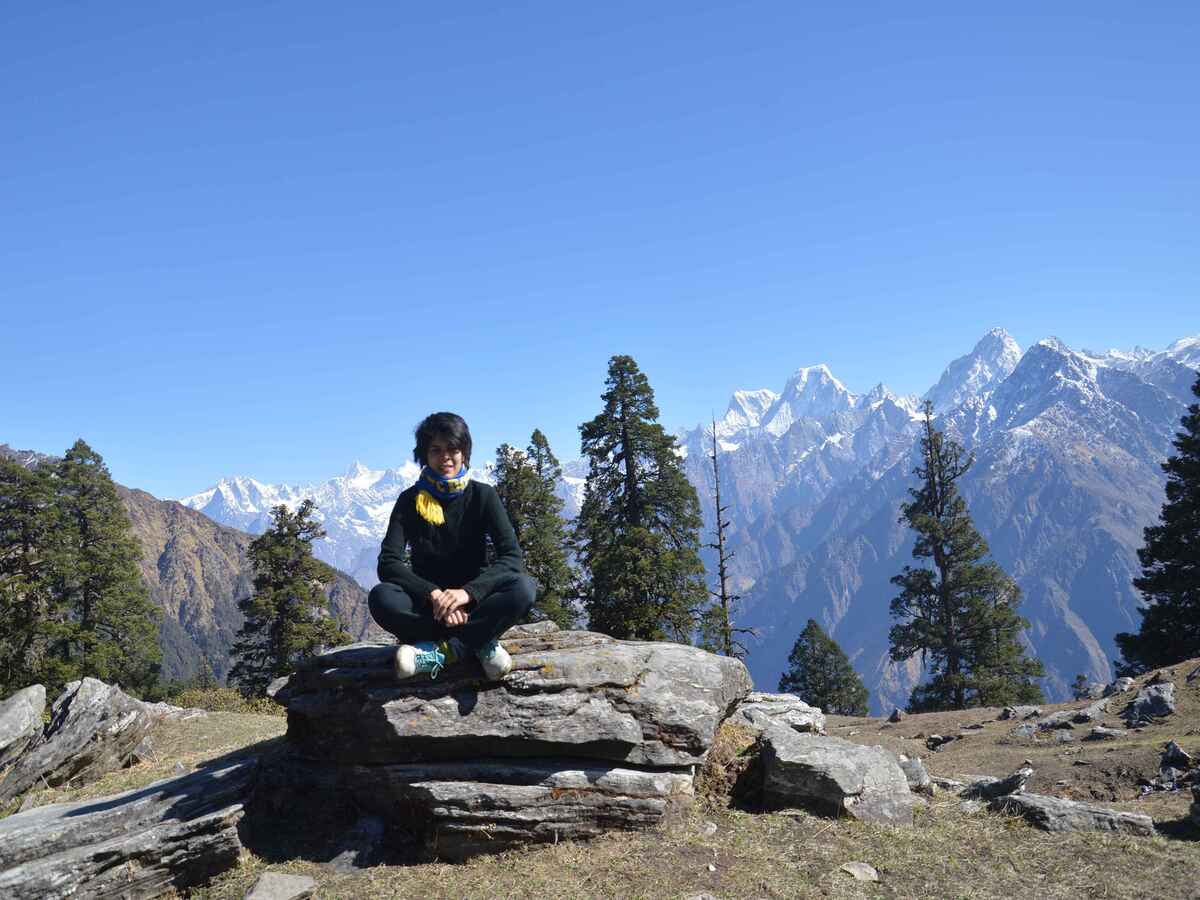 The Adventure Awaits
My body was thrilled to explore Kuari Pass and trek through valleys, lakes, and canyons.
Even though I didn't have suitable trekking equipment, I packed all of my clothes. But I made sure I had a sleeping bag, an inner fleece, and a jacket with me.
I arrived in Haridwar early in the morning and took a one-hour break. The excitement was pumping, and I couldn't afford to stay in Haridwar, so I made a fast decision to leave Haridwar and travel to Joshimath.
Over the years, the Kuari Pass has grown in popularity. The treks begin in a picturesque village named Dhak, a few kilometers from the calm town of Joshimath.
The trail ahead of Dhak village is riddled with uneven areas of stone and moraines, with steep rises and ascents in places. Beautiful pastures adorned with patches of snow and magnificent wildflowers greeted me. My heart panted, tired and exhausted by the fact that I had to cover so much ground.
Witnessing the streamflow, strolling through the snowcapped mountains, and hearing the river's reverberance is rather eye-opening for a first-time visitor. In sum, everything was perplexing and breathtaking.
It snowed at the time, and by the time I arrived at the second base camp, Khullara, I was completely immersed in the charismatic aura of the Garhwal Himalayas. I don't recall the names of the mountains in front of me. Everything seemed to me to be in order.
The entire walk passes through Rhododendron, oak, and alpine forests. And, most significantly, the stunning campgrounds. You can't stop talking about it. Even though I was stunned at the Khullara campgrounds, I was astounded at the highest point of Kuari Pass, i.e. Kuari Top.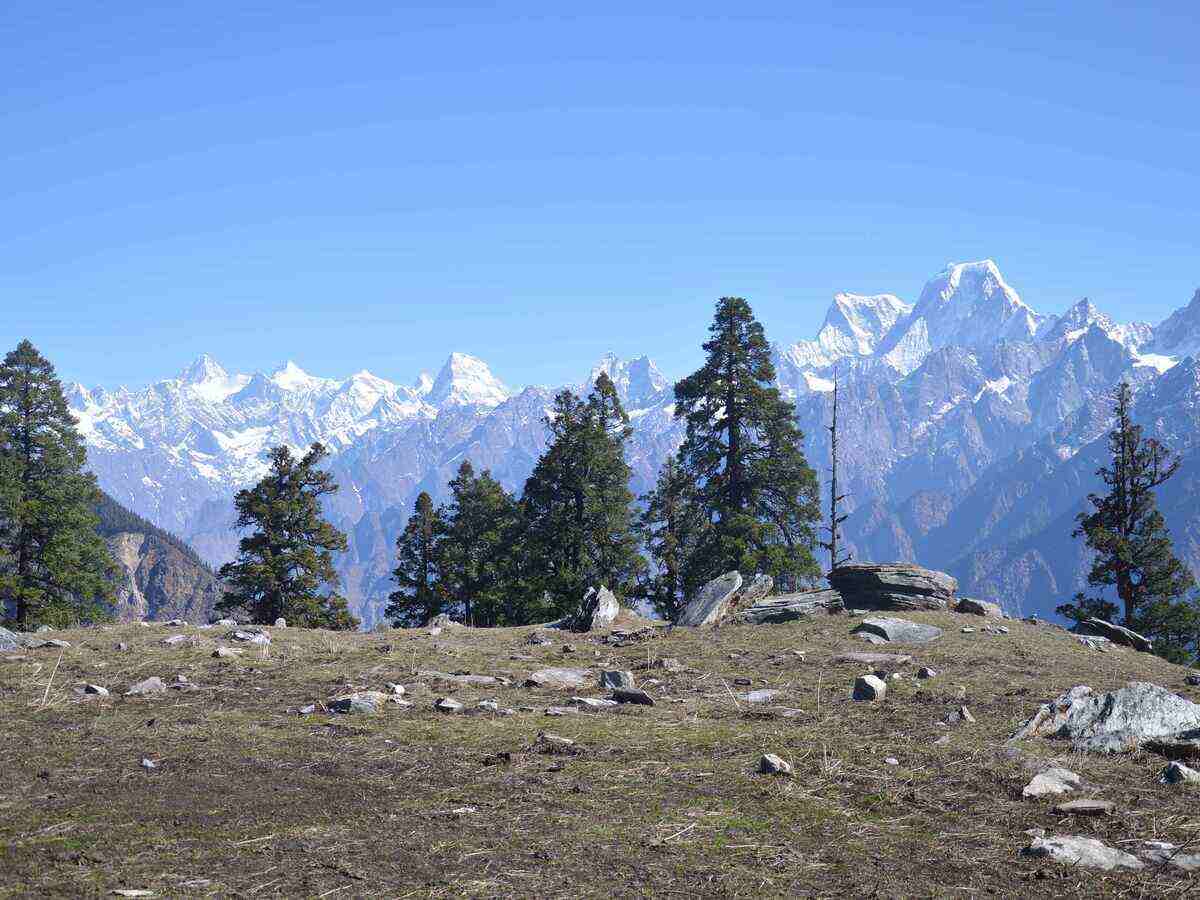 The Adrenaline Rush
This journey is like an orchestra, with far too many surprises along the way. It was not simple to go to the top. I almost gave up since it was so steep. The snow exacerbated the situation.
As a beginner, I barely had hiking shoes, suitable clothing, and all of the necessary trekking equipment. I was left behind, and one of the locals assisted me in navigating a massive block of snow.
The adrenaline surge was so intense that sweat was dripping from my palm. The journey was lengthy. There is no limit to what the intellect may achieve. I was getting closer to the mountains as I approached the pass.
Here's one example: that reminds me of this journey. It's both terrifying and exhilarating. The snow made walking down the passage incredibly difficult, and one wrong step would cause you to fall and die.
I stumbled on the snowy path, fell, and my leg became caught. When rescuers arrived, my one leg was buried beneath the snow.
My leg completely froze and went numb. It was both entertaining and disturbing. After enduring the cold, I arrived at Kuari Pass in a matter of hours.
It drains your energy, and your lungs can sometimes no longer pump up more oxygen. The frigid breeze drinks into you, as if someone is attempting to insert a knife inside you, ready to extract the flesh. For the first time in my life, such raw experience made me a more formidable person.
The Unexplained Beauty
I couldn't find the right words to express the ethereal splendor of the Kuari Top. I continued my walk as I returned from the top of Kuari Pass.
I arrived at Tali campground a couple of hours later. It offers breathtaking views of the Garhwal Himalayas, as well as a panoramic vista of the entire Tapovan Valley.
On the way to Tali, there is an incredible lake called Tali Lake. It has an unparalleled beauty. Every day is like a postcard. Tali Top, Tali Forest Camp, and Gorson Bugyal are among my favorite locations. Gorson Bugyal is a large, measureless meadow surrounded by stunning mountain scenery.
I saw 360-degree views of the entire Garhwal Himalayas, including some of Uttarakhand's tallest mountains such as Kamet, Nanda Devi, Dunagari, Trishul, Neelkanth, Hathi Godi, Berthold, and Mana. The journey to the Kuari Pass is remarkable and thrilling in every way.
Consider yourself standing on a white carpet of snow surrounded by mountains. The scenery was reminiscent of 'The Chronicles of Narnia'.
Kuari Pass was the trek that finally caught me off guard. The expedition was exhausting but magical. It put my patience and mental fortitude to the test.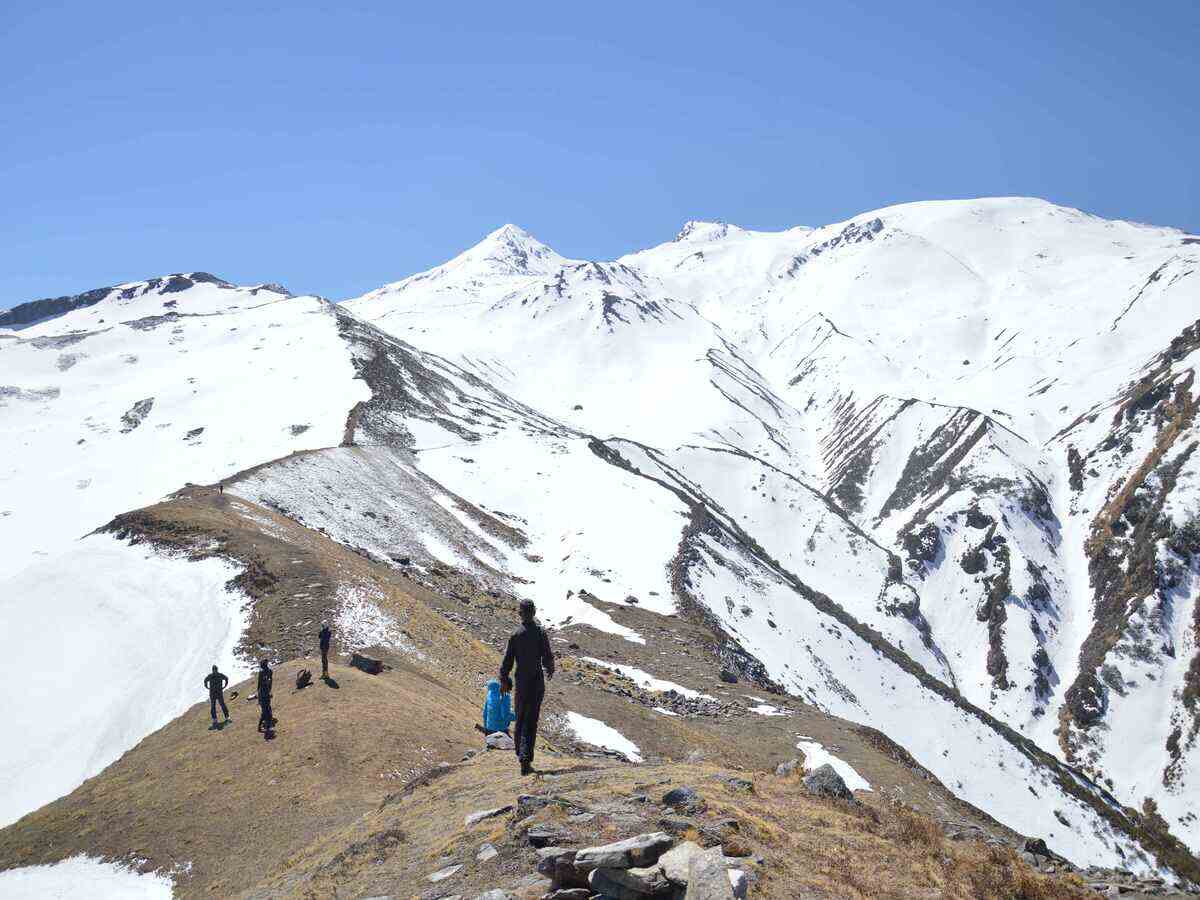 Someday the North Wind would bestow dusty storms upon the sky and the mountains.
To you, with love Kuari Pass.
A moment to remember!!