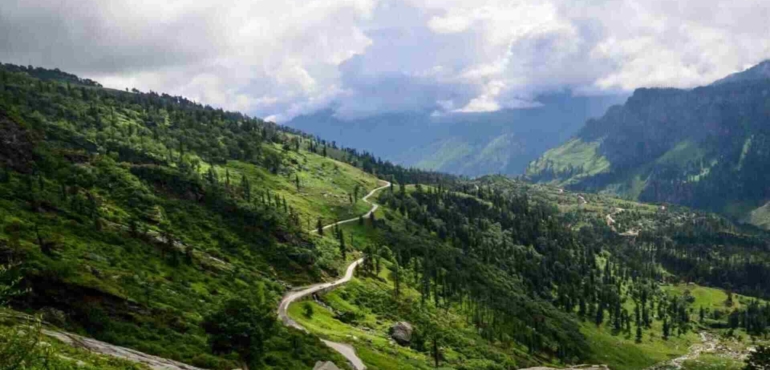 My first Himalayan Adventure in the Garhwal Himalayas
"Maybe One day, I will unravel the routes of unknown mountains
To discover the long-waited sunsets and evenings.
To know the unsung hero within me,
To know the pathways leading me to dreamy lakes and glaciers
To understand my dreams and desires"
Mountains were calling for the first time to embark on my first Himalayan adventure treks. I happened to call my dad in the evening around mid-may 2016. I was always fascinated by the beautiful mountain range of India and the challenging terrain.
Mountains never charmed me back then as much as I am engrossed now for the Himalayas. When I was eight years old, I explored the most beautiful villages of Arunachal Pradesh, enveloped by the enchanting Eastern Himalayas. At that time, I also heard about the EBC trek(Everest Base Camp).
The phone call was about granting permission to go to Uttarakhand from my dad, and it changed my life. Nobody believes that fate will unfold with that one phone call. This short voyage to Uttarakhand was for ten days, and I made the most out of it.
They say one needs to wait for the right and life surprises out of nowhere.
"A flock of birds hovers overhead me,
Sometimes I wish I had wings to fly
To touch the moon and the sky;
Too many doors are open for me,
I don't know where I will end up
Because destiny lies above us"
Sojourn to Uttarakhand started the next day once my dad agreed to the plan. I would say it was just amazing. So, I packed my stuff and became a new bee into the world of treks and tours.
A friend recommended me to go to Uttarakhand's places – Rishikesh, Chopta, Tugnath, Deoriatal. It was also my first trip to the mountains with many strangers who happen to be from Mumbai. I wasn't sure if I will be well acquainted with them. Nevertheless, it turned out to be bewildering.
How to reach Rishikesh?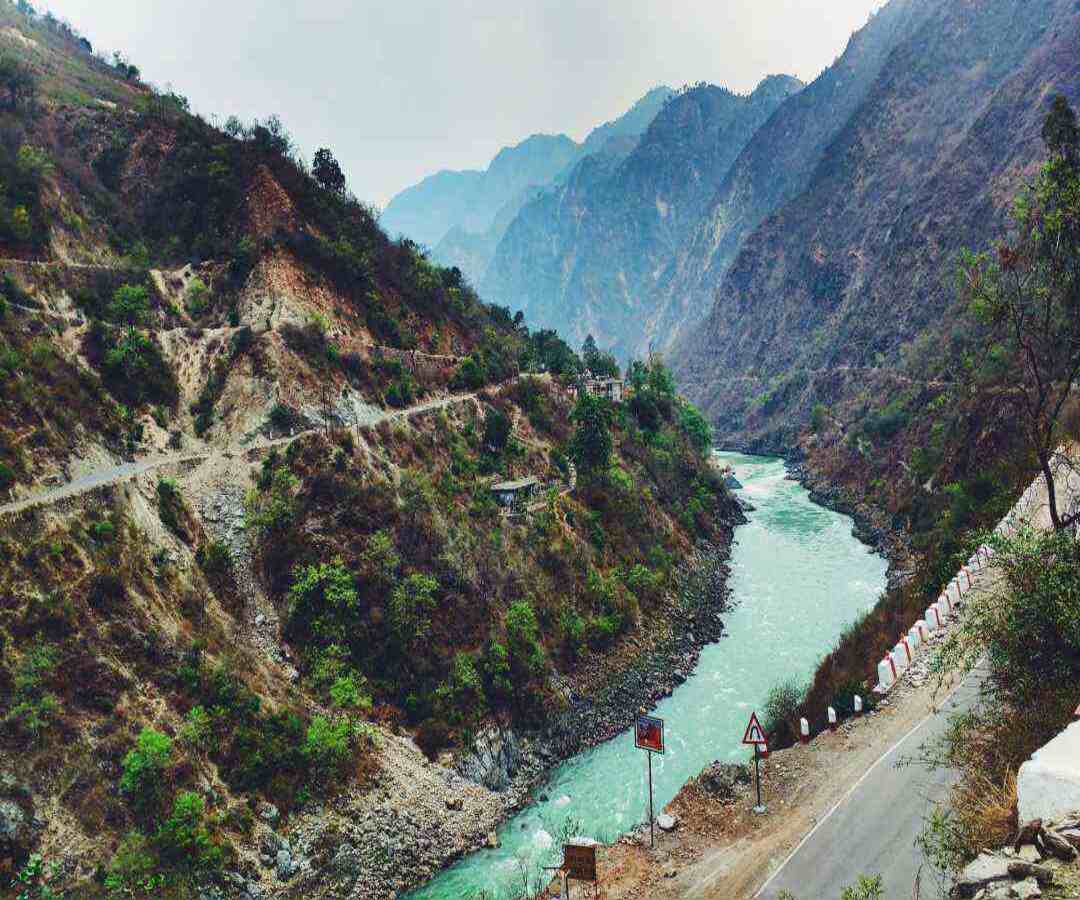 Buses are available from Isbt Kashmiri Gate. A lot of buses keep plying from Delhi to Rishikesh. Take the 6 30pm bus or the 10 30pm. Delhi to Rishikesh takes 6 -7 hours.
Where to Stay?- There are a lot of rooms available starting from Rs 600-700.
Food- Many food chains, cafes, and restaurants are available.
Per day Expenditure of food for three meals 150-200. Miscellaneous- 150 (If you eat extra apart from the three meals)
4000 is enough to make a trip to Rishikesh.
Oh, what an aura was with the sun hitting my face; my lungs choked for a while due to rarified air. Still, I couldn't stop appreciating the enchanting landscapes with the fresh Himalayan wind whispering as I lay back, amazed to see the pristine beauty of Rishikesh and river Ganga.
This moment had to be captured, and my DSLR began to click grasslands with lush scenic beauty and tall green trees. As dusk broke in, I was perched at the top of Lakshman Jhula, a place in Rishikesh around 5km from Rishikesh witnessed greenery of land embellished by green and olive color, the sun rays adding to the beauty of this place.
I spent a few days in Rishikesh and exploring near the Ganga river banks and was amazed by the aura, and I knew I wanted to explore the other parts of the Himalayas. The journey of my adventure days began from that day, and there was no way of stopping.
How to reach Deoriatal?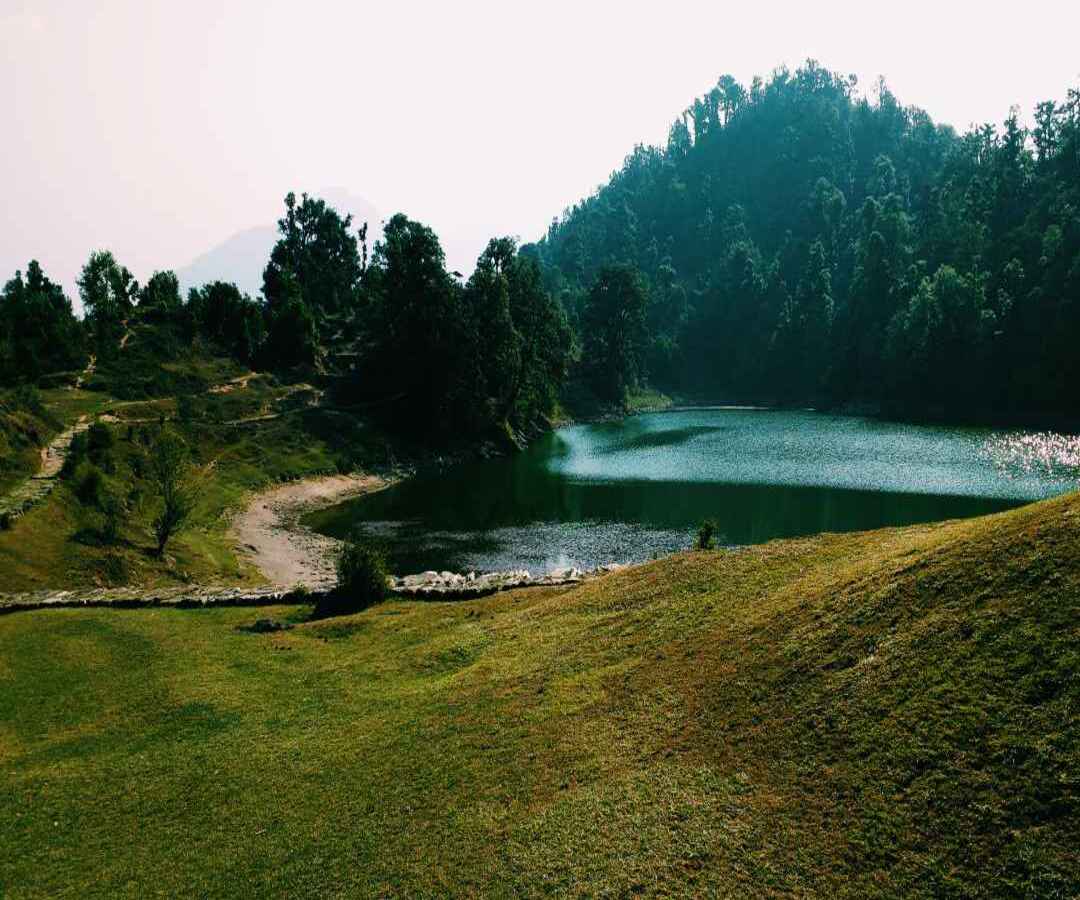 Day 2 Trekking to Deoriatal
Taxis are available from Rishikesh, and they will drop you at the village Sari. The trek starts from Sari, which is 4km to Deoriatal.
Accommodation
Deoriatal is a camping area, so don't expect hotels, as you stay in camps. (Carry your trekking equipment)
If you are going through a trekking company, tents will be provided.
Food
You have to carry your food. Buy food from the village Sari. If you go via an agency, they will provide all three meals.
TIP- You don't have to hire a guide as travelers and backpackers can quickly do it. The Trail is well-marked.
Even though I have been to the Himalayas before but this was a magical experience. So, I remained a stranger gazing at a mystery I could not share at that moment till I decided to write about this experience. Driving through the winding routes invoked a mysterious kind of adrenaline rush soaring up so high as I decided to go trekking to Deoriatal, which starts from the village called Sari.
This place is not at all crowded, and you will see backpackers primarily, and I happened to be one that merged with both and hit the sack early. I woke up early on the second day and was mesmerized by the changing skies, the lights, the colors, the smells, and felt the air change. So, I took the plunge and started the trek. The trek is easy and can be easily approached by beginners.
It is 4km. Well, it was indeed a fairytale evening, and I was so happy to witness the jaw-dropping view with my own eyes once I reached the Deoriatal Lake surrounded by the several Himalayan mountains with the mount Chaukhamba standing tall.
It was the first time I trekked in the Himalayas. The feeling was surreal. It was very tiring, but once I reached these were my thoughts:
I believe the journey is more beautiful than the destination. We always aim for the goal to be reached within a short period. But the road between the journey and the destination is to be embraced. These are life lessons; it's about the power of patience, grit, and willpower.
Having read the stories of successful people, there is one mantra to success that is Grit, Patience and Consistency, and Persistence.
These are the absolute vital elements for your destination (your goals)
We believed that our destiny is what we make it of ourselves; the paths we choose are conundrums; the struggles and obstacles are unfounded in our journeys; We have become conscious about making our own lives the best, but we fail to recognize that Hard Work beats everything even destiny, talent and sometimes luck.
How to reach Chopta and Tugnath, and Chandrashila?
Day 3 Trekking to Chopta, Tugnath, and Chandrashilla Peak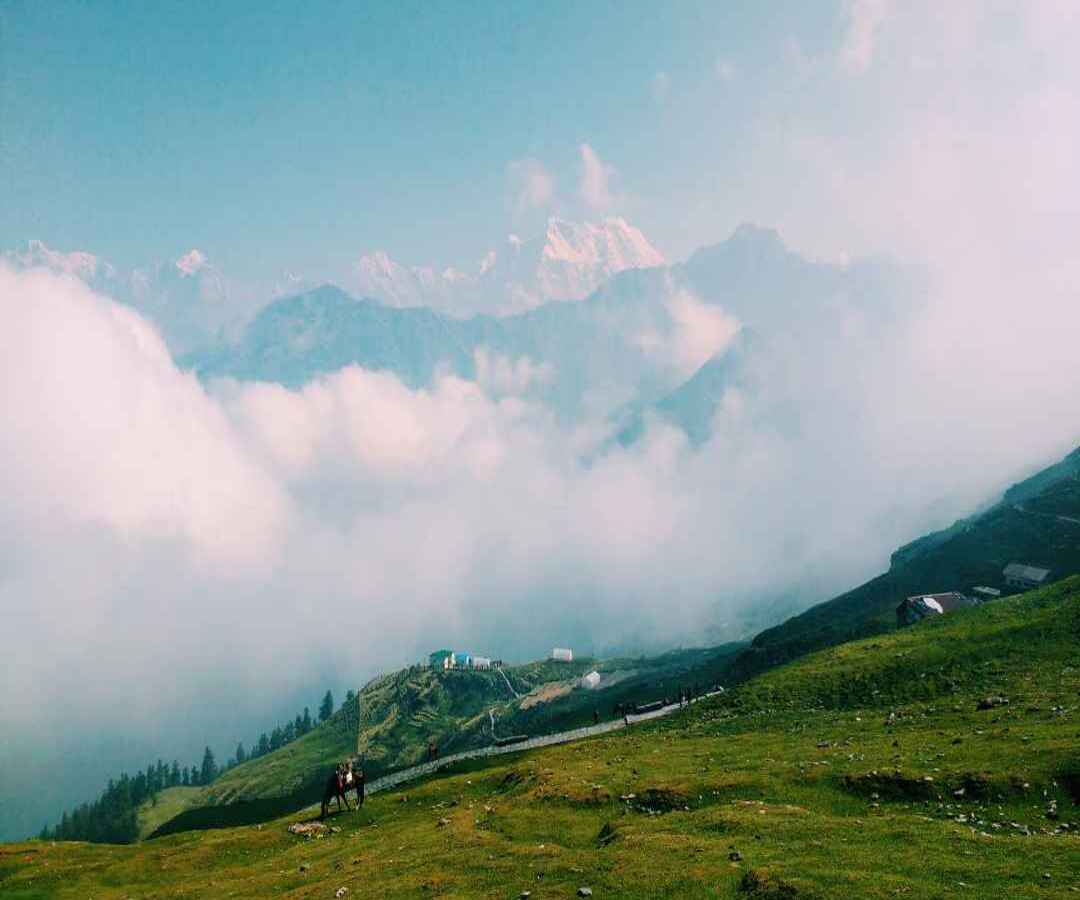 I took a taxi from Rishikesh, which cost me around 1000 rs, and from Chopta and Chopta. It is an easy trek and be done by any trekker/traveler with a decent fitness level.
Where to Stay? – Rooms are readily available. Price starts from 100-150.
Food- You will find a lot of food stalls. Price starts from Rs50- Rs 100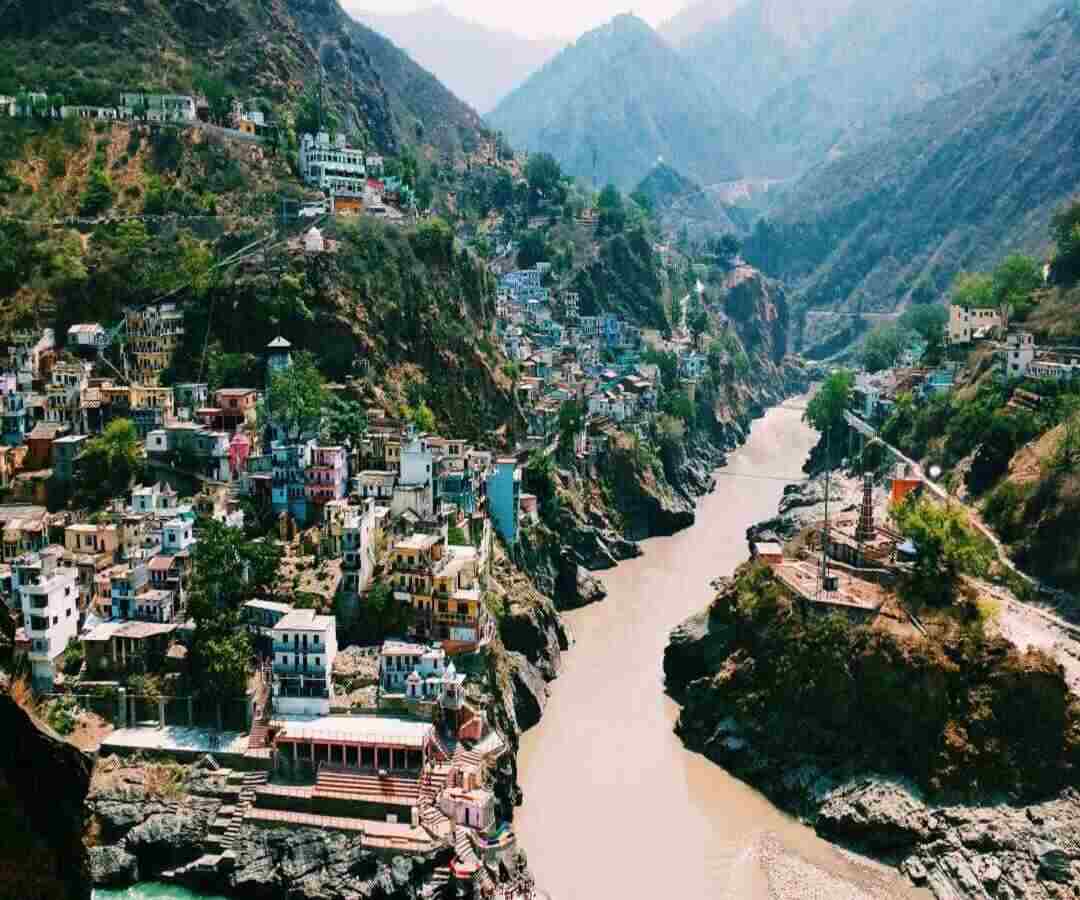 Uttarakhand is also known as the land of Gods and Devbhoomi. It is the source of communication between man and the implacable Gods. Tugnath and Chandrashilla had topped the chart in terms of landscapes also regarded as mini Switzerland and the overall ethereal beauty, the people, villages, and culture.
One will trek through the dark forest, alpine coniferous trees—Tugnath hast the highest Shiva temple situated at almost 13kft. The trek starts from Chopta, which has lush green meadows with sensational views of the Himalayan peaks. Tugnath is a holy place, and people come here to seek blessings from Lord Shiva.
Trekking to the Chandrashilla Peak will take 2-3 hours and is for 2km. So, I started my journey at around 10 am. Star stuck by the flabbergasting landscapes with the daunting Garhwal Himalayas.
I was left stunned by the beauty. Where was I? Is this on heaven on Earth? It is undoubtedly a myth, but when it comes to heaven, 'Its Uttarakhand.'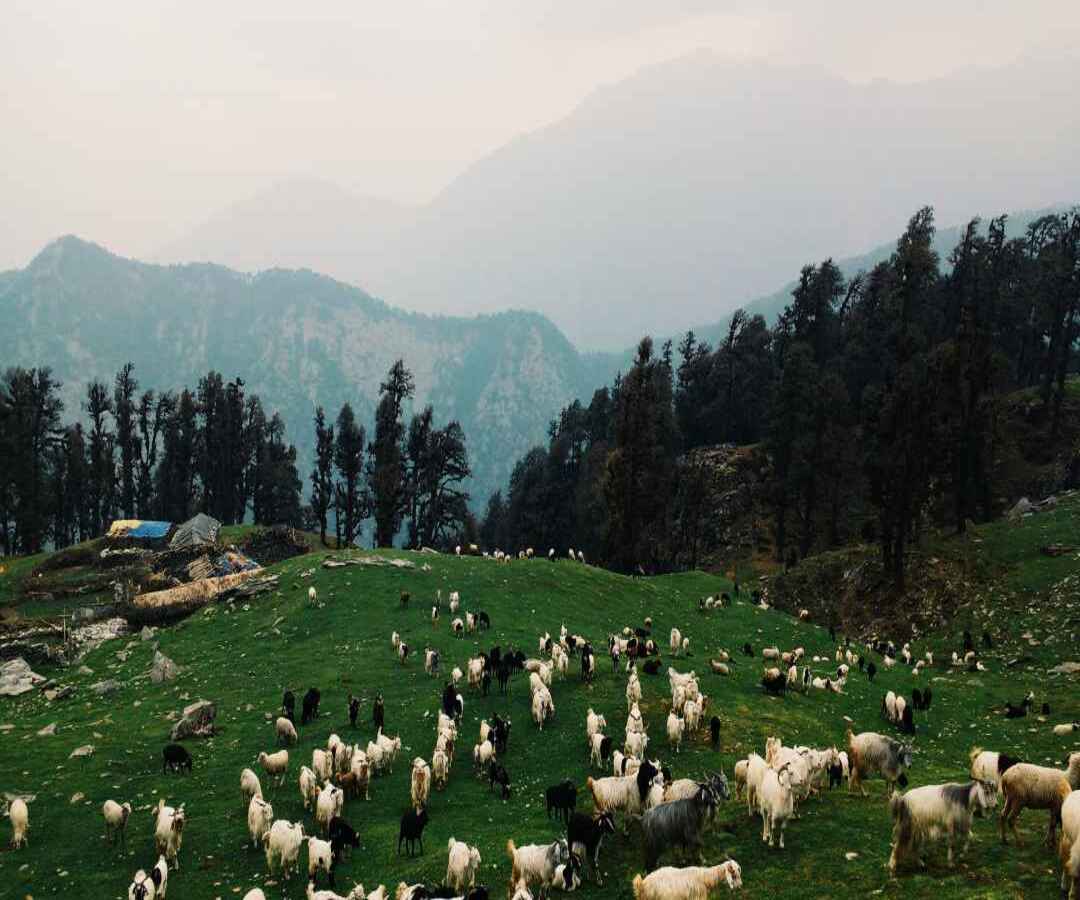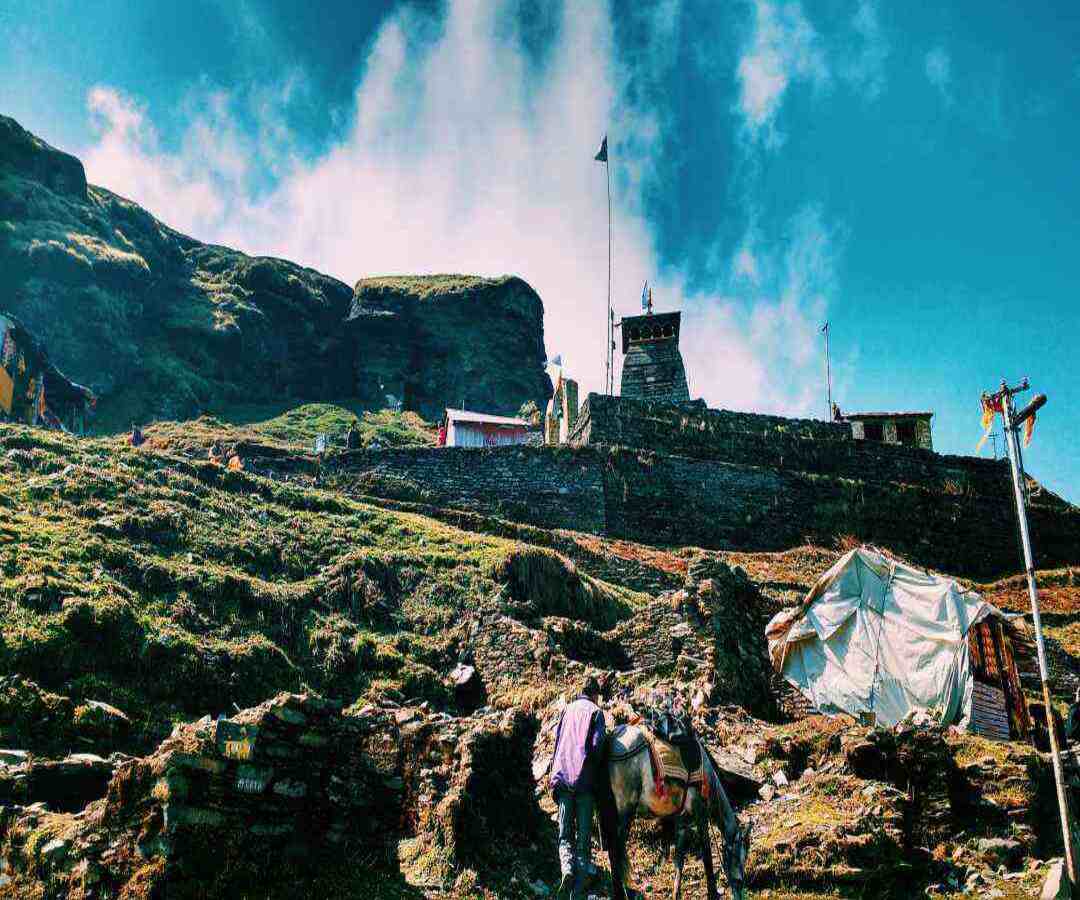 "Hey, I come here to see you,
Please don't go away from me
For you are etched in my heart forever
My only wish, if you could keep me safe.
You are my midnight muse.
This trip stole my heart, and it pounded more for the Himalayas. I never exploring and made several visits to the mountains. Dreams are made in the mountains. Never let them go!!
Manzille Toh tukre tukre Mai ate hai,
Badhe bhi chote bhi ek Nadi ki tarah
Behne do.
Bhagte raho jabtak sas na ruke, kyuki ek din tum uch sthan Mai pachuchoge
Tumhara Khwahishe apna khajana jaise rakho.
Khuki khajana ka Rasta tum hi malum Kar sakte ho!"
Overall Expenditure for the entire trip 10-day adventure-
Rishikesh, Chopta, Tugnath, Chandrashila, and Deoriatal – Rs 7500