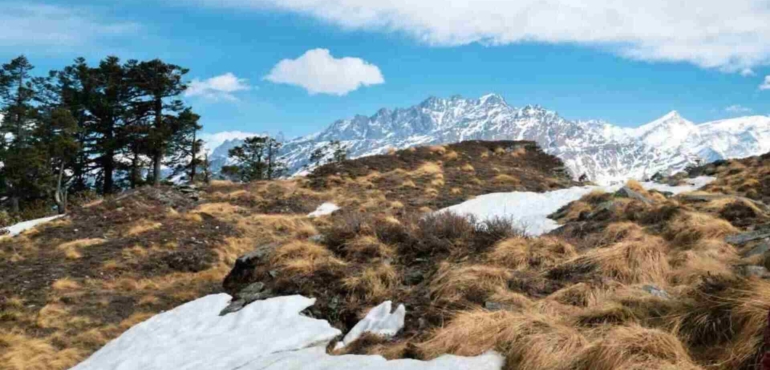 When it comes to the Himalayas, there is something quite unique about this magnificent mountain range. Manali treks have magnificent scenic paths. Alpine trees, deodar woods, snowcapped Himalayan ranges, and green pastures enchant visitors and adventurers.
Every year, hundreds of nature enthusiasts visit Himachal to experience the breathtaking scenery that inspires them to venture into unexplored territory and embark on difficult treks. Similar stories might be found while trekking in Manali.
Manali is a popular destination for trekkers and adventurers, and visitors can participate in a variety of outdoor activities including paragliding, mountaineering, biking expeditions, river rafting, and vehicle safaris in addition to trekking. It amplifies your adrenaline surge and pushes you to your boundaries at an altitude of roughly 2,000 meters.
Apart from these treks, other popular locations in Manali are Chandrakhani Pass, Beas Kund trek, and Solang Valley.
Here are the top 5 treks in Manali:
1. Bhrigu Lake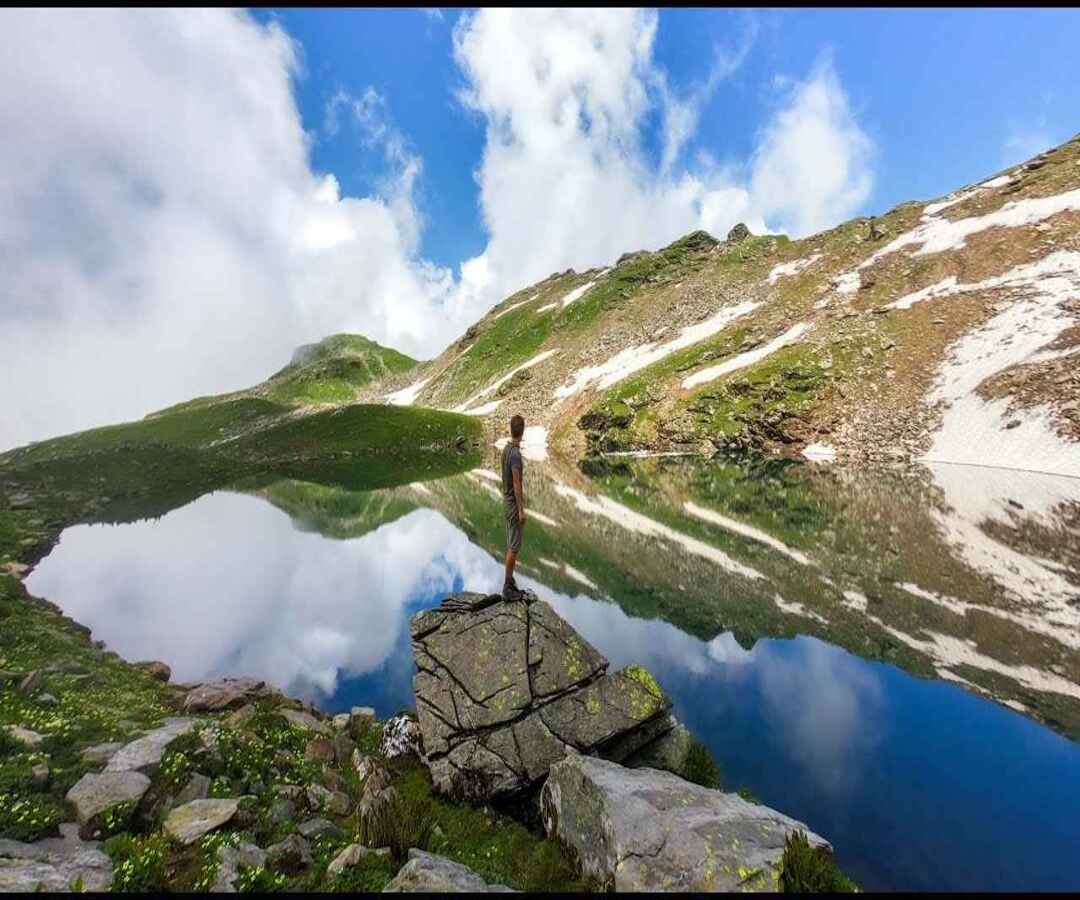 Imagine waking up to vast panoramas of verdant meadows spread across infinite mountains. What about a visual feast for your eyes? Yes, we are referring to the well-known Bhrigu Lake. The lake is full of surprises, and the scenery is postcard-worthy.
The walk will take your breath away with its rolling valleys and beautiful highlands. Bhrigu Lake is a glacial lake through which one walks through deodar oak trees, deodar woods, and difficult climbs, which are some of the key features of Manali hiking.
The lake is claimed to be pure and to change hues according to the seasons. It features the most beautiful grasslands and lush highlands. Nature enthusiasts can't get enough of the splendor surrounding the lake, which is reminiscent of Swiss scenery. According to locals, there is a link between the lake and Bhrigu, and he is supposed to have done meditations and rites on the lake's banks hundreds of years ago.
Bhrigu Lake is around 6 kilometers from Gulaba and offers beautiful views of the Seven Sisters – Deo Tibba and Hanuman Tibba – as well as the magnificent Pir Panjal Range.
Trekkers will pass through beautiful grasslands, luxuriant meadows, alpine woods and trees, and streams. The trek is enjoyable and picturesque, with breathtaking views of the Himalayas. The landscapes change on a regular basis. You'll have a fair notion of what Himalayan hikes have to offer in terms of meadows, glacier lakes, and mountain views.
Even though it is a short walk, it goes to a formidable altitude of 14,000 feet, so you have the thrill of a climb as well. It is an ideal walk for beginners or families wishing to discover the wilderness because of its easy access from Manali. It's an amazing spot to hike because the lake is frozen for most of the year. 
Ideal duration: 4 days
Maximum elevation: 14,000 feet
Starting point: Gulaba
Endpoint: Rola Khuli
Difficulty level: Moderate
2. Hampta Pass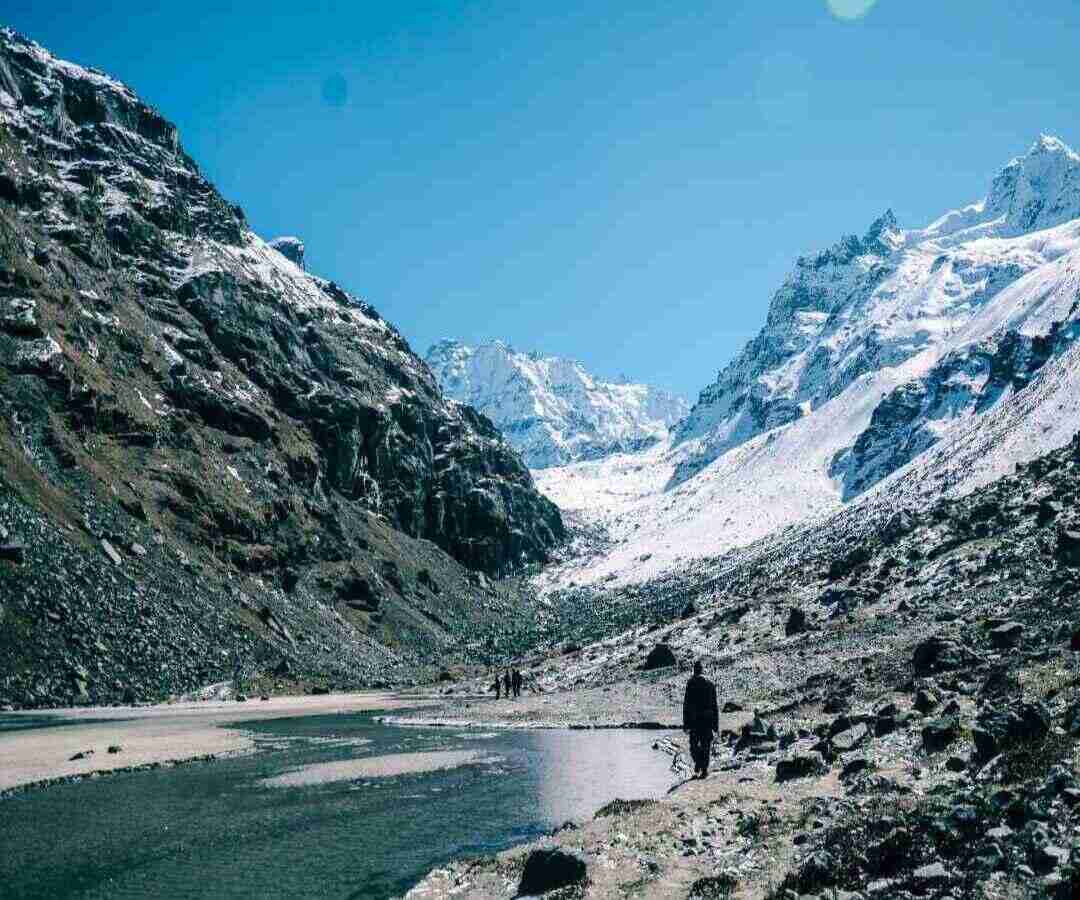 The Hampta Pass trip is a spectacular Trans Himalayan cross-over journey that will take your breath away with dramatic and rapid changes in scenery. The trek begins at the campsite of Jobra, which is located at an elevation of over 14,000 feet and is surrounded by the majestic Himalayas.
It is one of Manali's most well-known hikes. The scenic trail winds its way from the lush green scenery of Kullu Valley to the starkly bleak valleys of Lahaul and Spiti. What makes the journey so fascinating is the breathtaking natural beauty. Trekkers pass via the Pir Panjal mountain near Lahaul Valley before arriving at the final destination, Chatru.
Because Hampta Valley is a narrow valley, there are tremendous fluctuations. It is funnel-shaped until one approaches the end of Chatru, at which point there are alterations. The twist comes as you go from Kullu through beautiful green slopes to the deserts of Lahaul Valley. It is a completely different world as trekkers experience spectacular panoramic views and breathtaking bends in the scenery.
Ideal duration: 4 days
Maximum elevation: 14,100 feet
Starting point: Manali
Endpoint: Chatru
Difficulty level: Moderate
3. Pin Parvati Pass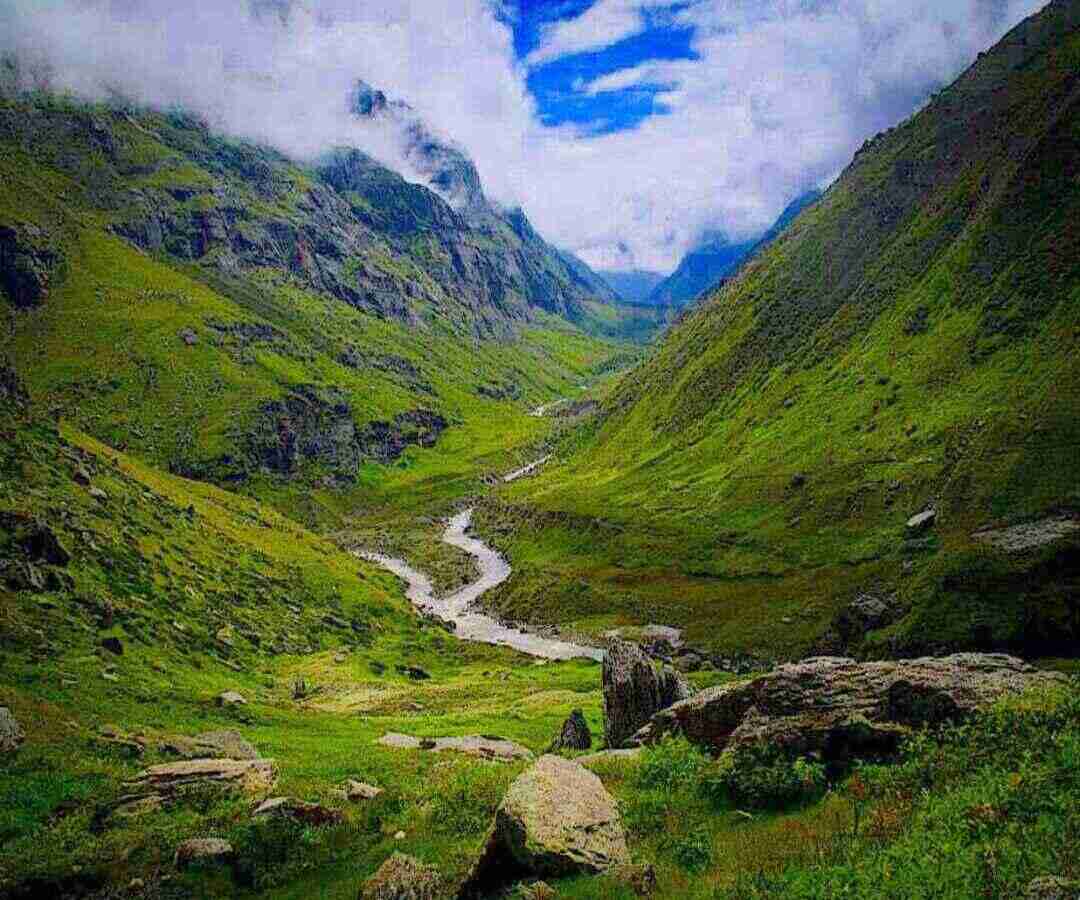 This journey needs no explanation because it offers one of the most stunning crossings, beginning with the awe-inspiring forests and delectable meadows of the Parvati Valley and ending with Buddhist communities in the Trans-Himalayan region of Spiti.
Trekkers will note a stark contrast in the valleys, scenery, and culture. As you leave the Parvati Valley, the arid, barren mountains of Spiti and Pin Valley National Park will greet you. There are charming villages, stunning sea cliffs, and big, freezing waterfalls. The pass also provides a spectacular view of the brightly colored mountains on one side, bounded by snowy peaks and the arid Spiti valley on the other.
It is only for individuals who have previous high-altitude trekking experience and have trekked above 15,000 feet. On your way to Pin Valley, you'll see a variety of flora and endangered animals, including Snow Leopards and Himalayan Birds. This is a long and exhausting excursion filled with adventure and beauty for the trekkers. Standing at the peak of 17,457 feet gives one a sense of accomplishment.
Ideal duration: 11 days
Maximum elevation: 17,475 feet
Starting point: Kheerganga
Endpoint: Mudh
Difficulty level: Moderate -Difficult.
4. Sar Pass
Sar Pass is an excellent hike for novices and those looking to explore new landscapes. It's an eye-opening journey through beautiful meadows, woodlands, charming villages, and snow-capped mountains. The walk begins in Kasol and takes you through pine forests, gorgeous meadows, snowcapped mountains, and some of the most breathtaking views, making Sar Pass one of the top treks for novices.
You will also pass by a frozen lake (called Sar in the local dialect), which gave the lake its name. The total distance traveled is 48 kilometers. The view from the pass, which is over 14,000 feet above sea level, is magnificent because of the gorgeous mountains of Parvati Valley.
This walk will undoubtedly provide an adrenaline rush and thrilling experience while passing through alpine woods, wildflowers, and gorgeous landscapes. Sar Pass Walk has drawn travelers from all over the world and is also regarded as an outstanding weekend gateway hike. It begins in the lovely Grahan meadows and ends at Barshaini. In between, the trekkers will encounter woodlands and alpine trees, which will provide a variety of trekking experiences.
Ideal duration: 5 days
Maximum elevation: 13,779 feet
Starting point: Grahan
Endpoint: Barshaini
Difficulty level: Easy to Moderate.
5. Deo Tibba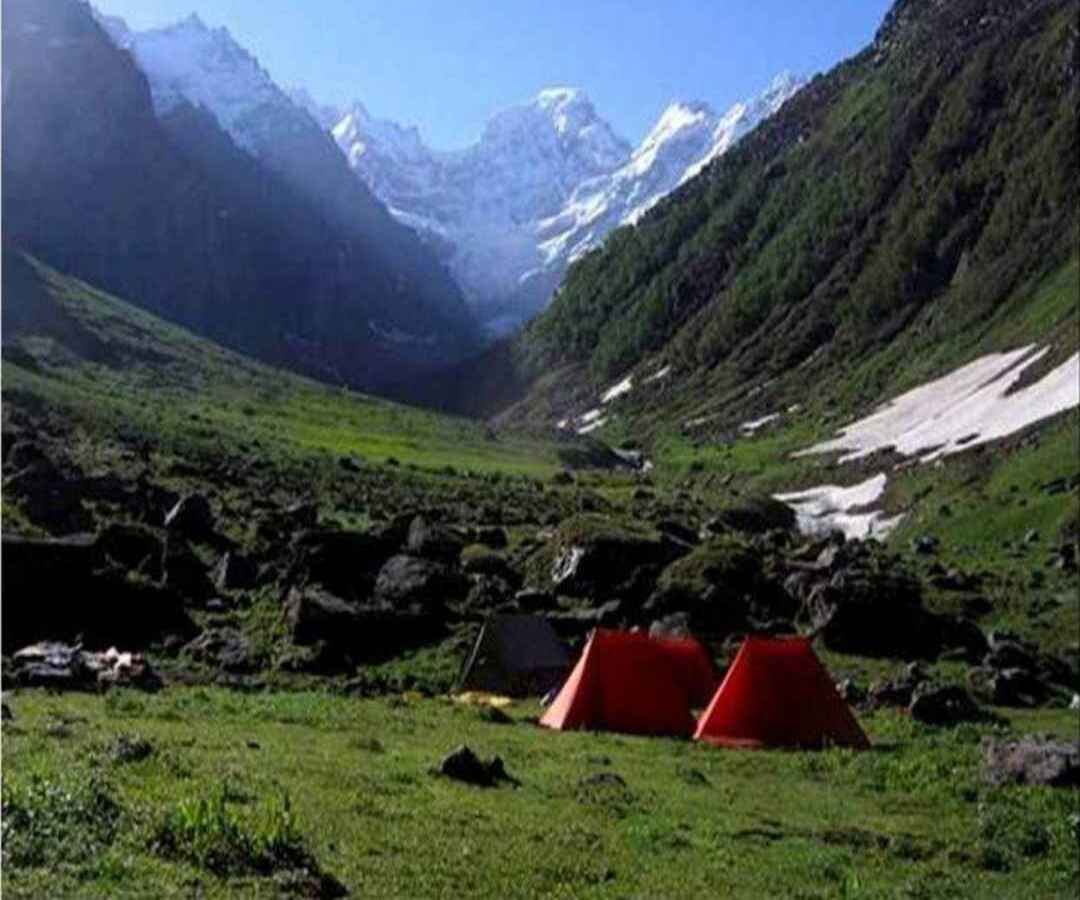 The Deo Tibba Base camp trip, one of the most spectacular treks in the Himalayan areas, tops the trekker's list. It's not an easy walk, pushing trekkers beyond their limits with hair-raising routes.
The path takes you through mountain woods, lush meadows, and surging valleys. One of the best highlights of Kullu Manali hiking is Deo Tibba. Enjoy the picturesque drive from Manali to Khanol (the trek's base camp), which will take around 1.5 hours. The hike is suitable for both first-time hikers and experienced trekkers.
Ideal duration: 6 days
Maximum elevation: 14,700 feet
Starting point: Khanol
Endpoint: Khanol
Difficulty level: Moderate